Continental Clothing products are now available for drop shipping!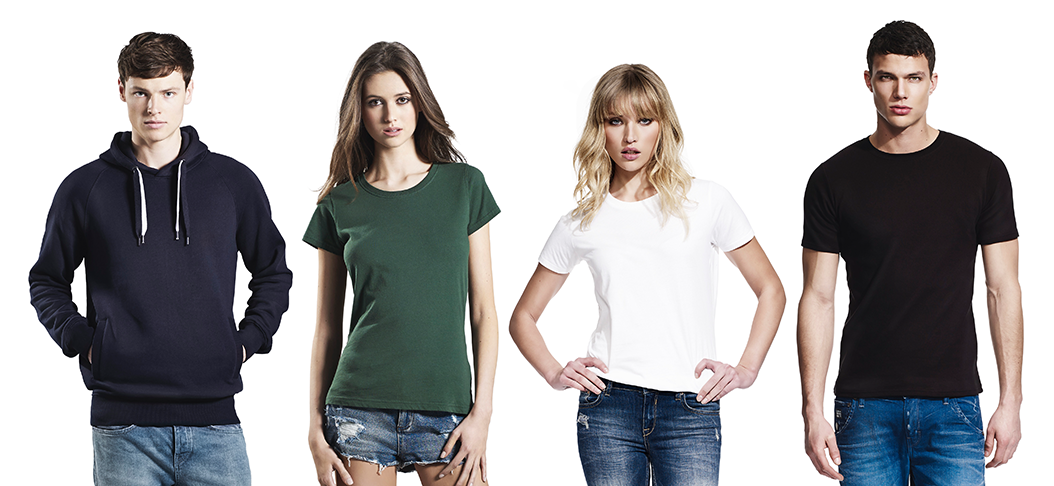 You asked, and we answered: Continental Clothing products are now available for on demand order fulfillment at Inkthreadable!
Continental Clothing focus on creating high quality, stylish and responsibly manufactured garments; making them an ideal choice for any clothing brand looking for on demand fashion fit t-shirts and hoodies capable of competing with high street retailers.
Inkthreadable have added two of Continental Clothing's brands to our on demand service: Continental, their standard products, and EarthPositive, their organic ones.
The standard Continental brand offers a mixture of vests, t-shirts and hoodies for men and women in various sizes and colours – including long sleeve, crop top and sheer jersey tank styles. The EarthPositive brand offers much the same, but each product is instead made of 100% combed organic cotton.
Continental Clothing have something for every t-shirt brand, especially if you're a fashion conscious one, so why not consider introducing some of your designs to some of their products and see what happens?
Change is a good thing, honest!
It doesn't always feel good, like during a breakup or when there's a death in the family, but you can't stop the unrelenting march of life moving forward. And you've got to move forward with it.
Continental is a fashion brand for those who want to offer a modern product to their customers. The days of the simple, regular fit unisex t-shirt being the staple for on demand printing are well in the past, and Continental is the fashion-fit blank clothing brand bringing change to t-shirt drop shipping.
If change is still giving you the willies then get some samples ordered. Inkthreadable offer 10% off any sample orders placed, giving you the chance to sample different styles and colours printed with your own designs to get an idea of how they'll look and feel in your customer's hands!
And if you're still on the fence…
Continental design and manufacture their products specifically for garment decorating. The high quality surface finish means Continental garments perform particularly well with digital direct-to-garment printing, though the exceptional quality makes them ideal for both vinyl and screen-printing too.
As an active member of the Fair Wear Foundation, Continental work hard to make sure each individual garment has been produced responsibly and ethically. They also produce all of their products using economically sound processes to minimise their environmental impact. And to top it off, Continental Clothing are tirelessly working to reduce their carbon footprint, reducing their EarthPositive range's footprint by amost 90%!
All-in-all, Continental care as much about the products they create as they do about the world we live in, and they obviously care about our world a lot.
So, let's get started.
You'll now find the standard Continental products alongside their EarthPositive brand products in the Inkthreadable online product creator, whether you use the Quick Buy service or you create and store your products on your account.
For sample orders, send us an email with your order details and we'll get the ball rolling. Or, if you prefer, speak to our team by LiveChat, email or calling 01254 777070 for a discount code to place your sample order online. You can also use these details to speak to the Inkthreadable team if you have any questions or you'd like some more information about Continental Clothing.