Make Father's Day a Success, With Our Product Guide and Easy SEO Tips
By Caroline Clarke on May 27th, 2021 · Reading Time: 7 minutes

Millions of Father's Day gifts are bought online by sons and daughters every year, showing dad's all over the world just how much they're loved and appreciated. To help you sell your print-on-demand products this Father's Day we've put together a guide of the top-selling products, along with some SEO and merchandising tips to ensure that your products are visible to the right people. Father's Day is a great time to sell products to a specific market, so knowing your audience in such a particular way will make triumphantly marketing your products a whole lot easier!
Let's get started with what kind of products to make for dads.
Making Products for Dads
The most popular Father's Day gifts bought online are novelty mugs, t-shirts and art prints. These products are successful because they are inexpensive, long-lasting and can have a meaningful impact (or provide a good, hearty laugh if that's more their thing).
Thinking about the type of person your customer is will give you a head start to creating the right products. You already know who they're shopping for, but who are they, and what kind of dad might they have?
If you're a brand aimed at young women, perhaps you could make a "Feminist Dad" design. Or, if you're a nerdy brand, think of some ways that your customer and their dad might share an interest in this hobby. Having a niche store like this means you're already miles ahead of the rest of us! But, if you don't have a specific niche, simply putting yourself in your customer's shoes will go a long way to creating the right kind of products.
The following brand traits will all play a part in the kinds of designs you market this Father's Day:-
Customer Base Characteristics. Is your customer likely to be a daughter/­son/­wife or a first-time parent?
Niche. Does your brand already slot into certain hobbies like loving trains or a particular location? Use them to your advantage.
Sophistication. Is your brand tongue-in-cheek and jokey, or more traditional and orthodox?
To have the most benefit, make sure to create and market a few different styles of designs. Not all of your customers' dads will be the same! Some might be silly, and others might be serious, so make sure that your designs cover a few bases.
"You already know who they're shopping for, but who are they, and what kind of dad might they have?"
Now that you've decided who you're marketing products for, lets begin to look at different types of products and how to merchandise them in your store.
T-shirts
Dad's love quality, so our premium t-shirt, the Creator, is unquestionably the one to use. The Creator t-shirt is fun (using any of the 52 colours), ethically produced (fitting into the organic and sustainable trend that we're seeing everywhere in retail right now), and won't limit your creative palette. Using this t-shirt will make sure that dads worldwide will be wearing your products for years to come.
Start designing on our website -->
Photoshop wiz? Use our 32x50cm t-shirt template to get started right away!
We recommend making some mugs to sell alongside your t-shirts too, because they're straightforward to design and can have a massive impact on average order values.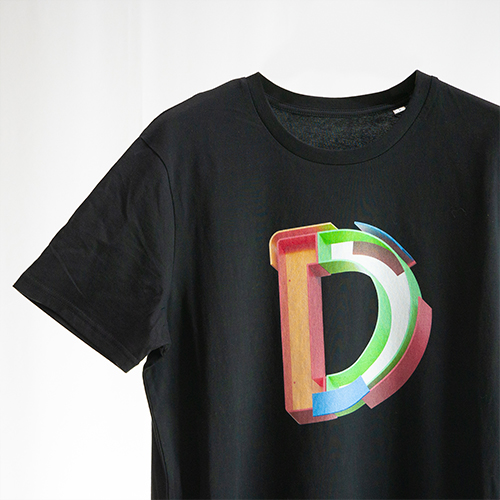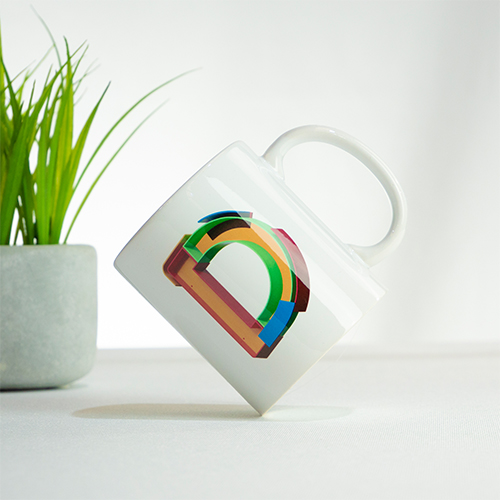 Mugs
The perfect mugs DO exist, and they're our full-colour printed 11oz white mugs. It's a classic choice for dads because they're durable but inexpensive, meaning you can market your mugs as a super low-cost way to show dads how much they're loved.
For the most likeable mugs, try typographic artwork based on your niche or designs that include jokes. Again, keeping your customer in mind, that might be from a daughter's perspective or just general dad jokes. Providing a good laugh is the ultimate dad gift win!
When it comes to mug designs, you really can go wild.
Start designing on our website -->
Photoshop wiz? Use our 20x9cm mug template to get started right away!
If you're a store focused on more sophisticated styles, try our art prints.
Art Prints
You can use just about any design on an art print; a quote from Dad's favourite TV series, landscapes of their favourite location, or even just a big daily reminder of how much they're loved. Our art prints work brilliantly for all styles of artwork, and they come in so many different shapes and sizes, there's no reason for your customers to miss out!
Sell art prints on Bamboo, Matte or Lustre paper in sizes A2, A3 or A4. The same paper types also come in square 8x8" and 12x12". Plus, we provide the option for them all to be delivered pre-framed!
Start designing on our website -->
Now you've made the products, but how do you get people to find them?
Merchandising Tips for eCommerce
Promo banners, navbar and product tags
Merchandising your eCommerce store will breathe life into your products and make it easier for customers to check out. The less work your customer has to do to find your products, the more likely they are to buy something.
There are some easy ways to improve your visual merchandising:-
Grab attention right away. Add a bright promo banner to the top of your website; something like "Shop Sustainable Father's Day 2021" would work flawlessly. As soon a customer loads your website, they'll know that you're well-stocked for Father's day and will be more likely to trust your brand to deliver the best gifts.
Group your products. Place a "Father's Day Collection" in your navigation bar by tagging your products as "Father's Day", then filtering a new selection in your navbar to this keyword.
Cross-selling. Showcase similar items on your product pages, such as featuring the mug on your t-shirt page. Cross-selling is one of the best ways to increase average order value, and two gifts are always better than one!
If you're using Etsy, you might not have as much flexibility as this, but you could update your shop banner to include a "Father's Day 2021" badge and make sure to tag your products, which we'll delve into a little more now.
Lightning-quick SEO for beginners
Want to maximise your product reach but not entirely sure about how? SEO is the process of improving your store visibility and products, taking advantage of search engines like Google and other online marketplaces. You won't learn everything about keyword optimisation in this short blog post, but we do have a few tips to improve your SEO in only a few minutes!
I know that SEO might sound rather uninteresting at first, but if you want your products to reach more people online and sell well, you need to know at least a bit about keyword planning.
Think like a buyer
There's a convenient free tool over on Google called Keyword Planner. This tool helps you understand what people are searching for and finds you the best search terms in your niche to take advantage of.
A quick lookup for the simple term "Father's Day Gifts" brings back the following most popular searches:-
"Unique gifts for dad"
"Personalised fathers day gifts"
"Father's Day gifts from daughter"
"1st Fathers Day ideas"
These terms would be pretty difficult to rank for because they're just too popular (100K-1M searches per month). Instead, get the most out of this tool by including your unique brand charac­te­ristics, like "sustainable father's day gifts".
Get unique
Once you have the results, click "Top of page bid (high range)". This tool lets you see the best converting keywords (usually, if Google is charging more for a specific keyword, it's because it's a high converter). Now you should see some less general terms that you'll be much more likely to rank for:-
"Father's Day prints"
"Cat dad mugs"
"Hiking gifts for dad"
"Beer gifts for dad"
Flaunt your products
Once you have a list of the most popular search terms, how do you use them? Well, you can run ads on them if you'd like to, but we'll leave that topic to the advertising experts. The simplest way to use them right away is in your product descriptions and titles.
Whether you're selling cat dad mugs or dad joke t-shirts, make sure to include this in the following places:
Product titles
Product description
Alt image tags
URLs
Unique product titles and descriptions are crucial, so it's best to play around and see what works for your store.
(Optional) Etsy ranking
Don't have your own hosted website, but still want to help customers find you? SEO on Etsy works with Google keywords in the same way, but in a global marketplace brimming with unique items, you might want to try several things to stand out.
Try typing into the Etsy search bar, and look at auto-populated terms that appear. Cross-reference these with your Google keywords and see what matches; those are the terms you should use!
Apply the keywords from those search terms to your product titles, descriptions, tags, and alt image text to position your products higher up in the Etsy search. You can have up to 240 characters in an Etsy title, and it's not uncommon to see lots of keywords there.
With Etsy, it's also crucial that you attribute your products correctly. Etsy have a "Celebration" attribution that you should definitely use if your products are specific for Father's Day! As well as selecting this, make sure your category is relevant, and fill in the subject traits if you haven't already.

What to do next?
That's it; those few tips will get you ready to sell thousands for Father's Day! Many small, online businesses succeed at selling their products as Father's Day gifts, and as a shop owner, you'd be missing out if you don't try to capitalise on these trends too. In June alone, over 1 million people search for "Father's Day Gifts" on Google, so it's worthwhile to market your products as such.
Use our integrations to import products whilst setting product titles and descriptions, and you'll be ready in no time at all.
As a reference, the 8th - 15th June is the most effective time to have your Father's Day products live.
Now you're guaranteed to make Father's Day a success for your store!
Try out our products using the links above, and let us know if you'd like to see complete guides on SEO and merchandising in the future!
Caroline Clarke

Content & Head of Customer Support