Reward Pricing - Earn Monthly Discounts

Pricing tailored to you.
Looking for great opportunities to save on your printing? Under our new tier-based pricing system, accounts that spend at least £500 per month will receive discounts on all products for the following month.
The more you sell, the more you save. With discounts of up to 10%!
How is Eligible Spend Calculated?
When you reach an Eligible Spend Goal in a calendar month, your account status will be updated on the 1st of the next calendar month to reflect your current Reward Tier.
• Product Spend including VAT Before Discount
• Shipping, Picking and Fulfilment Charges excluded
• Spend from all other product types excluded (ie Simple Products, Credits Purchases etc)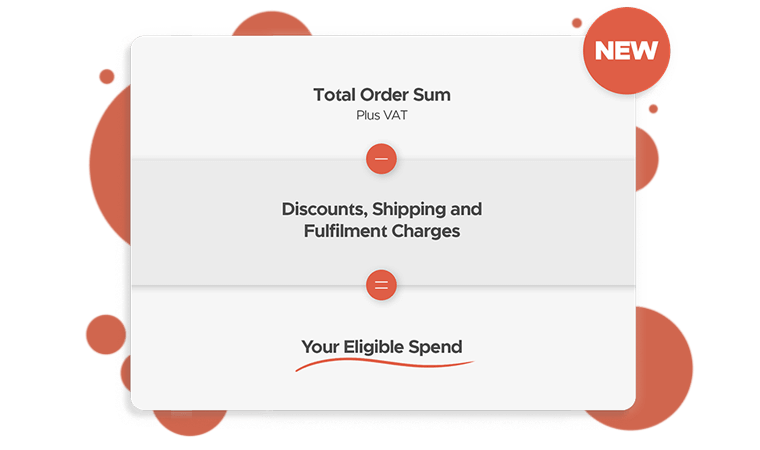 Are you a single business selling on multiple accounts?
All of your accounts can contribute towards your Eligible Spend goals and benefit from Reward Pricing!
Simply let us know about your contributing accounts, and we'll link them up to make sure all of your accounts will contribute towards your goals and discount tier.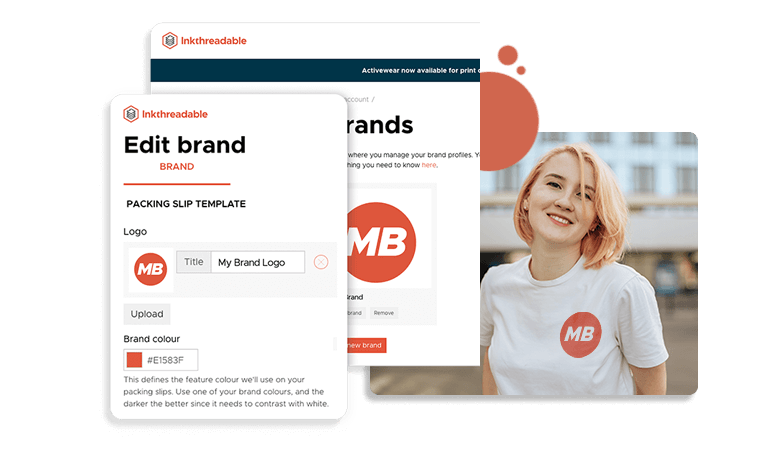 Gain Early Access to Discounts
If you're looking to get started with print on demand and save right away, we're excited to offer our new early access plan. For a one-time fee of £75 inc VAT, you'll get 90 days of access to our Launch tier, which comes with a 5% discount on orders.
Plus, you'll have access to our exclusive marketing resource centre, which includes fresh mockups, web banners, and social graphics you can use to advertise your business.
This is a great opportunity to get your business off the ground and start saving on your print orders. Don't miss out - sign up today!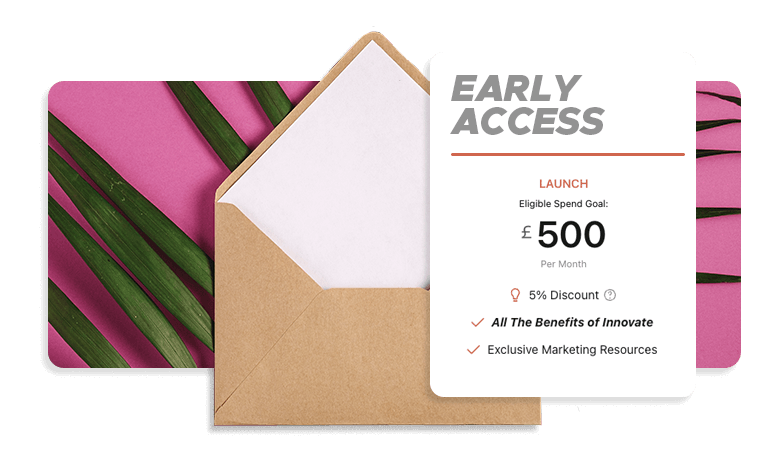 We integrate with the world's most popular e-commerce platforms.
Are you selling on Shopify, Etsy, WooCommerce, Wix, BigCartel or Squarespace...? No matter which of those platforms you use to sell your products, we can print and fulfil your orders with our print-on-demand service. We connect with the most popular e-commerce platforms for automated order fulfilment, so you can concentrate on making sports apparel that is suited to your consumer demand!
Let Inkthreadable work for you
Create unique products
Sell a wide variety of items using any of our 250+ customisable products.
Easy design tools
With our handy product designer, plus free mockups of your items with the click of a button, you can quickly and easily create new products right here on our website.
Made in the UK
All products are printed and packed at our UK-based fulfilment centre.
No minimum orders
Save money and avoid overstock by only purchasing items you've already sold. We'll send them straight to your customers!
Global delivery
Use fast and flexible worldwide delivery methods to reach customers all over the globe.
Complete automation
Import products to your store and we'll receive orders automatically for a quick and efficient order process.
Eco-friendly products
For more eco-friendly apparel, use our extensive collection of organic clothing with vegan-friendly printing.
Fast & friendly support
We're here to help and have live chat available on our website from 9-5 every weekday, plus a help centre full of step-by-step tutorials to get you started.
Start Your Print on Demand Brand
Get started with our most popular products.
Need any help?
Our help centre is full of information to make your store a success; from integration guides to details about the inks that we use, there's an article to help you along every step of your journey.