Shipping Costs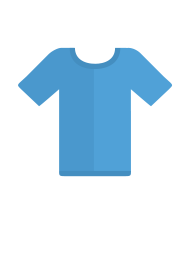 Standard delivery
QTY
UK
EU
INT
1
£1.50
£3.92
£4.73
2
£3.48
£4.99
£7.10
3
£3.48
£6.48
£8.51
4
£5.46
£7.42
£9.28
5
£5.46
£7.42
£9.28
6
£5.46
£7.42
£9.28
7+
Courier
Courier
Courier
1-3 Days
3-5 Days
7-10 Days
Recorded delivery
QTY
UK
EU
INT
1
£2.88
£8.90
£9.54
2
£5.36
£10.81
£12.08
3
£5.36
£12.08
£12.73
4
£6.70
£12.67
£14.64
5
£6.70
£12.67
£14.64
6
£6.70
£12.67
£14.64
7+
Courier
Courier
Courier
1-3 Days
3-5 Days
7-10 Days
Courier delivery
QTY
UK
EU
INT
1
£4.98
£22.00
£36.00
2
£4.98
£22.00
£36.00
3
£4.98
£22.00
£36.00
4
£4.98
£22.00
£36.00
5
£4.98
£22.00
£36.00
6
£4.98
£22.00
£36.00
7+
£8.00
£22.00
£36.00
1 Days
3-5 Days
5-7 Days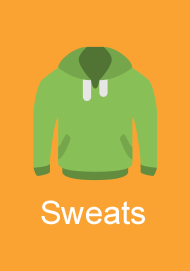 Standard delivery
QTY
UK
EU
INT
1
£3.48
£4.99
£7.10
2
£5.46
£7.42
£9.28
3
£5.46
£7.42
£9.28
4+
Courier
Courier
Courier
1-3 Days
3-5 Days
7-10 Days
Recorded delivery
QTY
UK
EU
INT
1
£5.36
£10.81
£12.08
2
£6.70
£12.67
£14.64
3
£6.70
£12.67
£14.64
4+
Courier
Courier
Courier
1-3 Days
3-5 Days
7-10 Days
Courier delivery
QTY
UK
EU
INT
1
£4.98
£22.00
£36.00
2
£4.98
£22.00
£36.00
3
£4.98
£22.00
£36.00
4+
£8.00
£22.00
£36.00
1 Days
3-5 Days
5-7 Days
Standard delivery
QTY
UK
EU
INT
1
£3.48
£4.99
£7.10
2
£5.46
£7.42
£9.28
3
£5.46
£7.42
£9.28
4
Courier
Courier
Courier
1-3 Days
3-5 Days
7-10 Days
Recorded delivery
QTY
UK
EU
INT
1
£5.36
£10.81
£12.08
2
£6.70
£12.67
£14.64
3
£6.70
£12.67
£14.64
4
Courier
Courier
Courier
1-3 Days
3-5 Days
7-10 Days
Courier delivery
QTY
UK
EU
INT
1
£4.98
£22.00
£36.00
2
£4.98
£22.00
£36.00
3
£4.98
£22.00
£36.00
4
£4.98
£22.00
£36.00
1 Days
3-5 Days
5-7 Days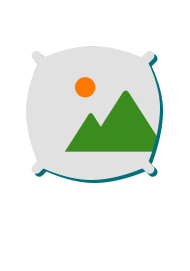 Standard delivery
QTY
UK
EU
INT
1
£3.48
£4.99
£7.10
2
£5.46
£7.42
£9.28
3
£5.46
£7.42
£9.28
4
Courier
Courier
Courier
1-3 Days
3-5 Days
7-10 Days
Recorded delivery
QTY
UK
EU
INT
1
£5.36
£10.81
£12.08
2
£6.55
£12.67
£14.64
3
£6.55
£12.67
£14.64
4
Courier
Courier
Courier
1-3 Days
3-5 Days
7-10 Days
Courier delivery
QTY
UK
EU
INT
1
£4.98
£22.00
£36.00
2
£4.98
£22.00
£36.00
3
£4.98
£22.00
£36.00
4+
£8.00
£22.00
£36.00
1 Days
3-5 Days
5-7 Days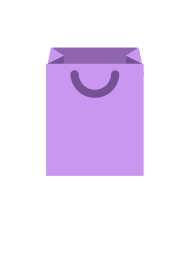 Standard delivery
QTY
UK
EU
INT
1
£1.50
£3.92
£4.73
2
£3.48
£4.99
£7.10
3
£3.48
£6.48
£8.51
4
£5.46
£7.42
£9.28
5
£5.46
£7.42
£9.28
6
£5.46
£7.42
£9.28
7+
Courier
Courier
Courier
1-3 Days
3-5 Days
7-10 Days
Recorded delivery
QTY
UK
EU
INT
1
£2.88
£8.90
£9.54
2
£5.36
£10.81
£12.08
3
£5.36
£12.08
£12.73
4
£6.70
£12.67
£14.64
5
£6.70
£12.67
£14.64
6
£6.70
£12.67
£14.64
7+
Courier
Courier
Courier
1-3 Days
3-5 Days
7-10 Days
Courier delivery
QTY
UK
EU
INT
1
£4.98
£22.00
£36.00
2
£4.98
£22.00
£36.00
3
£4.98
£22.00
£36.00
4
£4.98
£22.00
£36.00
5
£4.98
£22.00
£36.00
6
£4.98
£22.00
£36.00
7+
£8.00
£22.00
£36.00
1 Days
3-5 Days
5-7 Days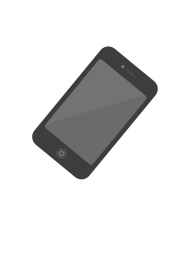 Standard delivery
QTY
UK
EU
INT
1
£1.50
£3.92
£4.73
2
£3.48
£4.99
£7.10
3
£3.48
£6.48
£8.51
4
£5.46
£7.42
£9.28
5
£5.46
£7.42
£9.28
6
£5.46
£7.42
£9.28
7+
Courier
Courier
Courier
1-3 Days
3-5 Days
7-10 Days
Recorded delivery
QTY
UK
EU
INT
1
£2.88
£8.90
£9.54
2
£5.36
£10.81
£12.08
3
£5.36
£12.08
£12.73
4
£6.70
£12.67
£14.64
5
£6.70
£12.67
£14.64
6
£6.70
£12.67
£14.64
7+
Courier.
Courier
Courier
1-3 Days
3-5 Days
7-10 Days
Courier delivery
QTY
UK
EU
INT
1
£4.98
£22.00
£36.00
2
£4.98
£22.00
£36.00
3
£4.98
£22.00
£36.00
4
£4.98
£22.00
£36.00
5
£4.98
£22.00
£36.00
6
£4.98
£22.00
£36.00
7+
£8.00
£22.00
£36.00
1 Days
3-5 Days
5-7 Days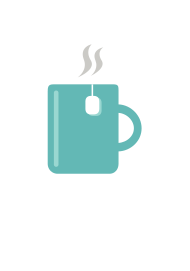 Standard delivery
QTY
UK
EU
INT
1
£3.48
£4.99
£7.10
2
£3.48
£6.48
£8.51
3
£5.46
£7.42
£9.28
4
£5.46
£7.42
£9.28
1-3 Days
3-5 Days
7-10 Days
Recorded delivery
QTY
UK
EU
INT
1
£5.36
£10.81
£12.08
2
£5.36
£12.08
£12.73
3
£6.70
£12.67
£14.64
4
Courier
Courier
Courier
1-3 Days
3-5 Days
7-10 Days
Courier delivery
QTY
UK
EU
INT
1
£4.98
£22.00
£36.00
2
£4.98
£22.00
£36.00
3
£4.98
£22.00
£36.00
4+
£8.00
£22.00
£36.00
1 Days
3-5 Days
5-7 Days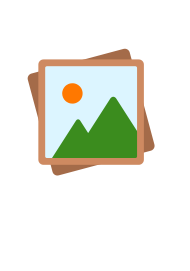 Standard delivery
QTY
UK
EU
INT
1
Courier
Courier
Courier
2
Courier
Courier
Courier
3
Courier
Courier
Courier
4
Courier
Courier
Courier
1-3 Days
3-5 Days
7-10 Days
Recorded delivery
QTY
UK
EU
INT
1
Courier
Courier
Courier
2
Courier
Courier
Courier
3
Courier
Courier
Courier
4
Courier
Courier
Courier
1-3 Days
3-5 Days
7-10 Days
Courier delivery
QTY
UK
EU
INT
1
£8.00
£22.00
£36.00
2
£8.00
£22.00
£36.00
3
£8.00
£22.00
£36.00
4
£8.00
£22.00
£36.00
1 Days
3-5 Days
5-7 Days
Courier shipping costs for countries outside of the UK are approximate and may vary by country.
The total cost will be confirmed by a member of our team upon recieving each order.
Please note: all shipping estimates on this page relate solely to shipping, and not order fulfilment.
All orders are subject to our 3 to 5 working day turnaround time before being shipped.