Shipping Costs
Please note that the rates shown below will be changed on 25th March 2019.
Click here to view our new pricing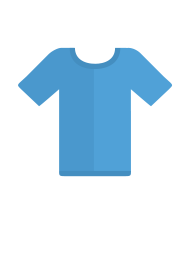 Standard delivery
QTY
UK
EU
INT
1
£1.50
£3.92
£4.73
2
£3.48
£4.99
£7.10
3
£3.48
£6.48
£8.51
4
£5.46
£7.42
£9.28
5
£5.46
£7.42
£9.28
6
£5.46
£7.42
£9.28
7+
Courier
Courier
Courier
1-3 Days
3-5 Days
7-10 Days
Recorded delivery
QTY
UK
EU
INT
1
£2.88
£8.90
£9.54
2
£5.36
£10.81
£12.08
3
£5.36
£12.08
£12.73
4
£6.70
£12.67
£14.64
5
£6.70
£12.67
£14.64
6
£6.70
£12.67
£14.64
7+
Courier
Courier
Courier
1-3 Days
3-5 Days
7-10 Days
Courier delivery
QTY
UK
EU
INT
1
£4.98
£22.00
£36.00
2
£4.98
£22.00
£36.00
3
£4.98
£22.00
£36.00
4
£4.98
£22.00
£36.00
5
£4.98
£22.00
£36.00
6
£4.98
£22.00
£36.00
7+
£8.00
£22.00
£36.00
1 Days
3-5 Days
5-7 Days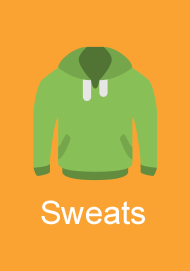 Standard delivery
QTY
UK
EU
INT
1
£3.48
£4.99
£7.10
2
£5.46
£7.42
£9.28
3
£5.46
£7.42
£9.28
4+
Courier
Courier
Courier
1-3 Days
3-5 Days
7-10 Days
Recorded delivery
QTY
UK
EU
INT
1
£5.36
£10.81
£12.08
2
£6.70
£12.67
£14.64
3
£6.70
£12.67
£14.64
4+
Courier
Courier
Courier
1-3 Days
3-5 Days
7-10 Days
Courier delivery
QTY
UK
EU
INT
1
£4.98
£22.00
£36.00
2
£4.98
£22.00
£36.00
3
£4.98
£22.00
£36.00
4+
£8.00
£22.00
£36.00
1 Days
3-5 Days
5-7 Days
Standard delivery
QTY
UK
EU
INT
1
£3.48
£4.99
£7.10
2
£5.46
£7.42
£9.28
3
£5.46
£7.42
£9.28
4
Courier
Courier
Courier
1-3 Days
3-5 Days
7-10 Days
Recorded delivery
QTY
UK
EU
INT
1
£5.36
£10.81
£12.08
2
£6.70
£12.67
£14.64
3
£6.70
£12.67
£14.64
4
Courier
Courier
Courier
1-3 Days
3-5 Days
7-10 Days
Courier delivery
QTY
UK
EU
INT
1
£4.98
£22.00
£36.00
2
£4.98
£22.00
£36.00
3
£4.98
£22.00
£36.00
4
£4.98
£22.00
£36.00
1 Days
3-5 Days
5-7 Days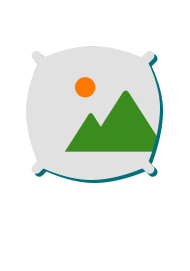 Standard delivery
QTY
UK
EU
INT
1
£3.48
£4.99
£7.10
2
£5.46
£7.42
£9.28
3
£5.46
£7.42
£9.28
4
Courier
Courier
Courier
1-3 Days
3-5 Days
7-10 Days
Recorded delivery
QTY
UK
EU
INT
1
£5.36
£10.81
£12.08
2
£6.55
£12.67
£14.64
3
£6.55
£12.67
£14.64
4
Courier
Courier
Courier
1-3 Days
3-5 Days
7-10 Days
Courier delivery
QTY
UK
EU
INT
1
£4.98
£22.00
£36.00
2
£4.98
£22.00
£36.00
3
£4.98
£22.00
£36.00
4+
£8.00
£22.00
£36.00
1 Days
3-5 Days
5-7 Days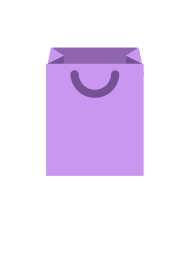 Standard delivery
QTY
UK
EU
INT
1
£1.50
£3.92
£4.73
2
£3.48
£4.99
£7.10
3
£3.48
£6.48
£8.51
4
£5.46
£7.42
£9.28
5
£5.46
£7.42
£9.28
6
£5.46
£7.42
£9.28
7+
Courier
Courier
Courier
1-3 Days
3-5 Days
7-10 Days
Recorded delivery
QTY
UK
EU
INT
1
£2.88
£8.90
£9.54
2
£5.36
£10.81
£12.08
3
£5.36
£12.08
£12.73
4
£6.70
£12.67
£14.64
5
£6.70
£12.67
£14.64
6
£6.70
£12.67
£14.64
7+
Courier
Courier
Courier
1-3 Days
3-5 Days
7-10 Days
Courier delivery
QTY
UK
EU
INT
1
£4.98
£22.00
£36.00
2
£4.98
£22.00
£36.00
3
£4.98
£22.00
£36.00
4
£4.98
£22.00
£36.00
5
£4.98
£22.00
£36.00
6
£4.98
£22.00
£36.00
7+
£8.00
£22.00
£36.00
1 Days
3-5 Days
5-7 Days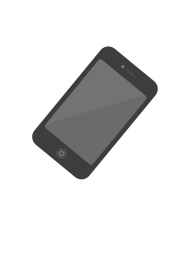 Standard delivery
QTY
UK
EU
INT
1
£1.50
£3.92
£4.73
2
£3.48
£4.99
£7.10
3
£3.48
£6.48
£8.51
4
£5.46
£7.42
£9.28
5
£5.46
£7.42
£9.28
6
£5.46
£7.42
£9.28
7+
Courier
Courier
Courier
1-3 Days
3-5 Days
7-10 Days
Recorded delivery
QTY
UK
EU
INT
1
£2.88
£8.90
£9.54
2
£5.36
£10.81
£12.08
3
£5.36
£12.08
£12.73
4
£6.70
£12.67
£14.64
5
£6.70
£12.67
£14.64
6
£6.70
£12.67
£14.64
7+
Courier.
Courier
Courier
1-3 Days
3-5 Days
7-10 Days
Courier delivery
QTY
UK
EU
INT
1
£4.98
£22.00
£36.00
2
£4.98
£22.00
£36.00
3
£4.98
£22.00
£36.00
4
£4.98
£22.00
£36.00
5
£4.98
£22.00
£36.00
6
£4.98
£22.00
£36.00
7+
£8.00
£22.00
£36.00
1 Days
3-5 Days
5-7 Days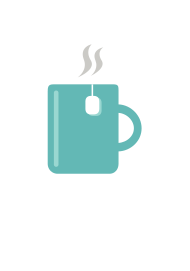 Standard delivery
QTY
UK
EU
INT
1
£3.48
£4.99
£7.10
2
£3.48
£6.48
£8.51
3
£5.46
£7.42
£9.28
4
£5.46
£7.42
£9.28
1-3 Days
3-5 Days
7-10 Days
Recorded delivery
QTY
UK
EU
INT
1
£5.36
£10.81
£12.08
2
£5.36
£12.08
£12.73
3
£6.70
£12.67
£14.64
4
Courier
Courier
Courier
1-3 Days
3-5 Days
7-10 Days
Courier delivery
QTY
UK
EU
INT
1
£4.98
£22.00
£36.00
2
£4.98
£22.00
£36.00
3
£4.98
£22.00
£36.00
4+
£8.00
£22.00
£36.00
1 Days
3-5 Days
5-7 Days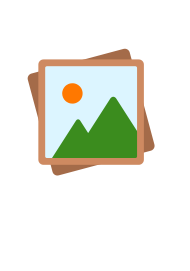 Standard delivery
QTY
UK
EU
INT
1
Courier
Courier
Courier
2
Courier
Courier
Courier
3
Courier
Courier
Courier
4
Courier
Courier
Courier
1-3 Days
3-5 Days
7-10 Days
Recorded delivery
QTY
UK
EU
INT
1
Courier
Courier
Courier
2
Courier
Courier
Courier
3
Courier
Courier
Courier
4
Courier
Courier
Courier
1-3 Days
3-5 Days
7-10 Days
Courier delivery
QTY
UK
EU
INT
1
£8.00
£22.00
£36.00
2
£8.00
£22.00
£36.00
3
£8.00
£22.00
£36.00
4
£8.00
£22.00
£36.00
1 Days
3-5 Days
5-7 Days
Courier shipping costs for countries outside of the UK are approximate and may vary by country.
The total cost will be confirmed by a member of our team upon recieving each order.
Please note: all shipping estimates on this page relate solely to shipping, and not order fulfilment.
All orders are subject to our 3 to 5 working day turnaround time before being shipped.
Due to courier price increases we're having to raise our current shipping costs by an average of about 8%. To help combat this and offer rates as cheaply as possible, we've introduced a new rate for smaller parcels, a new shipping service (Royal Mail 48 & 48 Recorded to the UK) and have overhauled the way we charge shipping for parcels shipped to Europe by courier. The tables below outline the new costs that will be introduced March 25th 2019.
UK
UK
Weight
Royal Mail 48
Royal Mail 24
DPD
Regular
Recorded
Regular
Recorded
Courier
0 - 99
£0.86
£2.41
£1.13
£2.70
£5.23
100
£1.22
£2.78
£1.57
£3.16
£5.23
101 - 199
£2.86
£4.82
£3.49
£5.53
£5.23
200 - 299
£2.86
£4.82
£3.49
£5.53
£5.23
300 - 399
£2.86
£4.82
£3.49
£5.53
£5.23
400 - 499
£3.20
£4.82
£4.44
£7.97
£5.23
500 - 599
£3.20
£4.82
£4.44
£7.97
£5.23
600 - 699
£3.20
£4.82
£4.44
£7.97
£5.23
700+
Courier
Courier
Courier
Courier
£8.48
Delivery Estimate
2 - 5 Days
2 - 5 Days
1 - 3 Days
1 - 3 Days
1 Day
Europe
Europe
Weight
Royal Mail
DPD
Regular
Recorded
Courier
0 - 100
£3.92
£8.78
Check Zones
101 - 299
£6.91
£11.50
Check Zones
300 - 399
£6.91
£11.50
Check Zones
400 - 499
£9.42
£13.75
Check Zones
500 - 599
£9.42
£13.75
Check Zones
600 - 699
£9.42
£13.75
Check Zones
700+
Courier
Courier
Check Zones
Delivery Estimate
3 - 5 Days
3 - 5 Days
Check Zones
Zone 1
Zone 2
Zone 3
Zone 4
Zone 5
Country
Rate
Delivery Time
Country
Rate
Delivery Time
Country
Rate
Delivery Time
Country
Rate
Delivery Time
Country
Rate
Delivery Time
Poland
£8.70
4 Days
Hungary
£10.70
4 Days
Lithuania
£13.38
4 - 6 Days
Estonia
£18.40
4 - 5 Days
Norway
£22.75
4 Days
Germany
£8.70
2 - 3 Days
Austria
£10.70
3 Days
Portugal
£13.38
4 - 5 Days
Croatia
£18.40
4 - 6 Days
Bosnia
£22.75
3 Days
Czech Republic
£8.70
3 - 4 Days
Slovenia
£10.70
4 - 5 Days
Switzerland
£13.38
3 Days
Finland
£18.40
4 - 5 Days
Bulgaria
£22.75
4 - 5 Days
Netherlands
£8.70
2 Days
Denmark
£10.70
3 Days
Sweden
£13.38
4 - 5 Days
Romania
£18.40
4 - 6 Days
Iceland
£22.75
3 Days
Belgium
£8.70
2 Days
France
£10.70
2 - 3 Days
Latvia
£13.38
4 - 6 Days
Serbia
£18.40
4 - 7 Days
Luxembourg
£8.70
2 Days
Slovakia
£10.70
3 - 4 Days
Spain
£13.38
3 - 4 Days
Greece
£18.40
4 - 9 Days
Italy
£13.38
3 - 4 Days
Rest of World
Rest of World
Weight
Royal Mail
DPD
Regular
Recorded
Courier
0 - 100
£5.01
£10.46
£36.00
101 - 299
£9.84
£14.77
£36.00
300 - 399
£9.84
£14.77
£36.00
400 - 499
£13.76
£18.36
£36.00
500 - 599
£13.76
£18.36
£36.00
600 - 699
£13.76
£18.36
£36.00
700+
Courier
Courier
£36.00
Delivery Estimate
7 - 10 Days
7 - 10 Days
5 - 7 Days
Product weights
| | |
| --- | --- |
| Product | Weight |
| Phone Cases | 90 |
| Socks | 90 |
| Morfs | 90 |
| T-Shirts | 100 |
| Tote Bags | 100 |
| Aprons | 100 |
| Beanies | 100 |
| Mugs | 150 |
| Throw Cushions | 200 |
| Hoodies | 200 |
| Posters | 200 |
| Caps | 200 |
| Canvases | 700 |