The Perfect Gift: 5 Products to Sell Like Crazy This Christmas
By Caroline Clarke - 5 min read - New merchants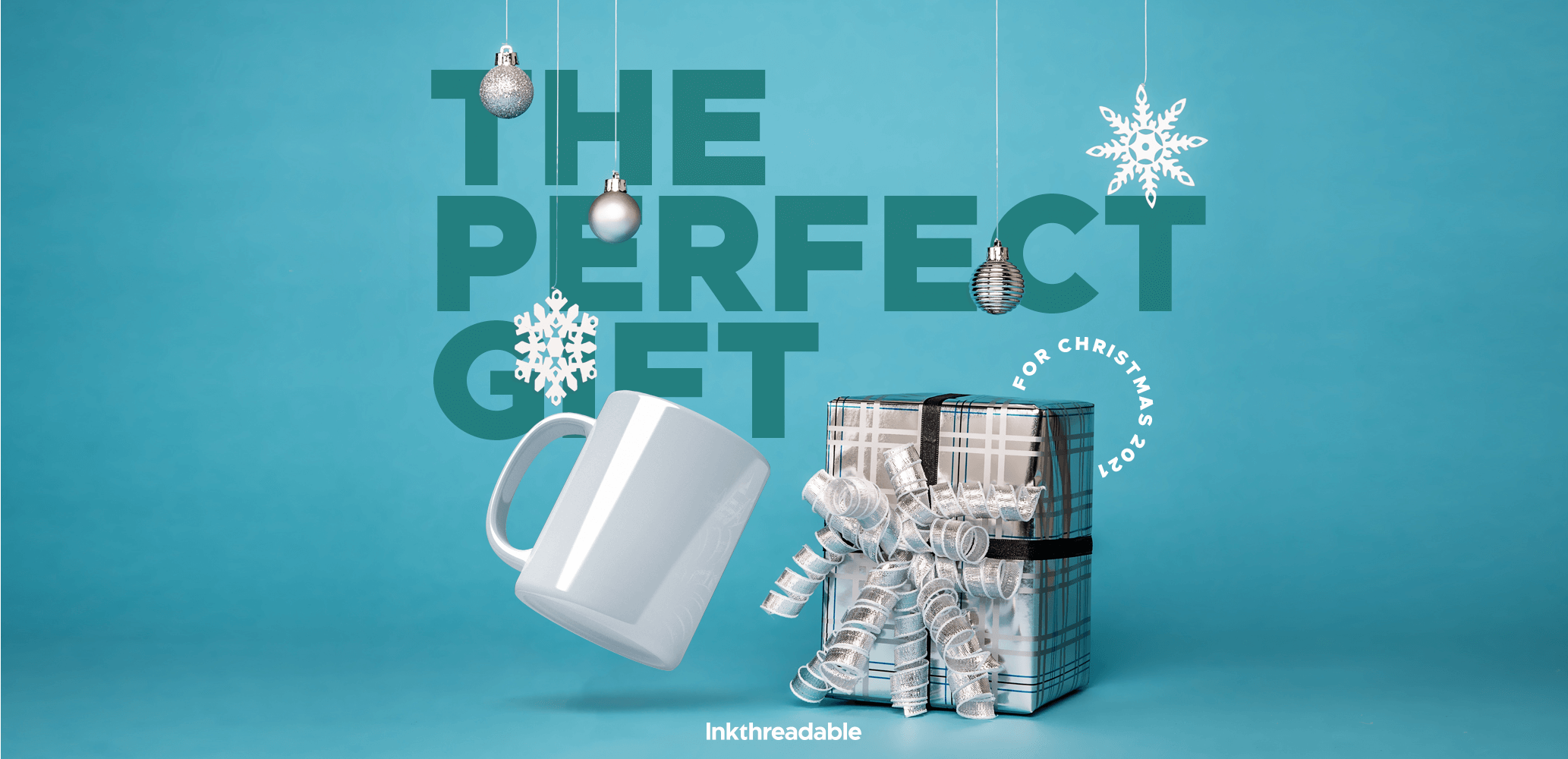 Christmas is a time for giving, which is why we've compiled our top five Christmas products to help you sell more gifts this festive season! It's not all about t-shirts either; there are plenty of different things you could sell in your store.
Whether you're looking for Christmas jumpers, personalised gift sacks or even festive socks - we've got you covered.
These products are wonderful additions to increase your sales throughout the holidays. Add a Christmas motif to your niche design and you'll be away!
Table of contents:-
---
One of the key reasons you should sell Christmas-themed products at Christmas is because of the number of people who buy their gifts online.
According to a worldwide survey, half of all UK consumers want to buy Christmas gifts online! This is just one of the reasons that having giftable products in your online store is a great way to take advantage of this special time of year.
The Christmas season is also a time when many stores make most, if not all, of their profits. For businesses with an online store, you want to make sure that you have gift-friendly products available for all types of consumers.
Are you sold on the power of Christmas presents yet? Let's look at some of the most gift-able products that you can sell with Inkthreadable this year!
---
Personalisation with Shopify

For an extra personal touch, why not add festive t-shirts and Christmas sacks to your store using our new personalisation tool for Shopify?

This tools adds our product designer to your store, making it possible for your customers to add their own name (or recipients name) to your designs. It's completely automated and will save you a lot of time compared to manually personalising your designs. Find out how to do this in our guide to personalisation on Shopify.

For your Christmas designs, I recommend using the fonts Cherry Swash or Satisfy.
---
If you're not already selling Christmas gifts on your website, we recommend adding some of these products to your store to take full advantage of the gifting festive season. Christmas is a fantastic time to make money in your business, and Christmas gift items are a great method to increase your revenue!
Now that you've seen what we have to offer, go ahead and get these five Christmas gift items for your shop - we're sure they'll come in quite handy this Christmas. Keep in mind that all of our goods can be produced on-demand by connecting them to your e-commerce site.
Start designing: Two-Toned Mugs | Christmas Sacks | Personalised T-shirts | Christmas Jumpers | Tube Socks
---
Check out PlaceIt! They have 368 Christmas t-shirt designs ready to be printed, plus you can get 20% off with our link.
When writing your product titles and descriptions, use Google's Keyword Planner to find low competition search terms that fit your niche and boost traffic this Christmas.
You don't need to be an SEO expert to make the most of this tool, just enter keywords that relate to your product and brand, then look for terms that have low competition, but a high avg monthly search (1k+).
Avoid competing for generic terms like Christmas Jumper because the chances are, another website (probably Amazon) has way more backlinks and higher ranking SEO than your store.
Instead, niche it down to something more specific. For example, "Let It Snow Christmas Jumper", or "Cat Lover Christmas Jumper". Remember to use terms that have low competition, but a high average monthly search.
---
We hope these strategies will help you take advantage of all the traffic coming into your site at Christmas time. We can't wait to see you increase your sales by offering unique Christmas themed goods to customers - so don't wait any longer! Make sure to add products to your store now before it's too late.
Take advantage of print on demand, we give you the freedom to bring ideas to life!