Inkthreadable's order turnaround has just dropped to 7 working days!
The latest bit of good news from the new Inkthreadable HQ is that we've just lowered our turnaround times to a maximum of 7 working days. It was previously 12 working days, so we've cropped a full working week from lead times. This means all orders placed on or after 29th July 2020 will ship in 7 working days:
All clothing, phone cases, enamel mugs, travel mugs & 15oz mugs: 7 working days.
All 11oz mugs, two-toned mugs, posters, socks & multi-use headbands: 4 working days.
During the pandemic, this is no small feat. It took some dandy work from the production team who, supported by new equipment and processes, have seen to it that your orders flow through the door like a river in a rainstorm.
Aside from hiring more hands, the key to this success has been employing new machinery and stock handling processes to combat the rise in demand and supply chain difficulties brought about by the pandemic.
Stock warehousing
Traditionally we've always ordered stock on a next-day basis from our suppliers. One of the challenges we've faced over the past few months has been stock availability, more specifically receiving ordered stock when we need it. In some cases, this stock took weeks to arrive and severely impacted order turnaround.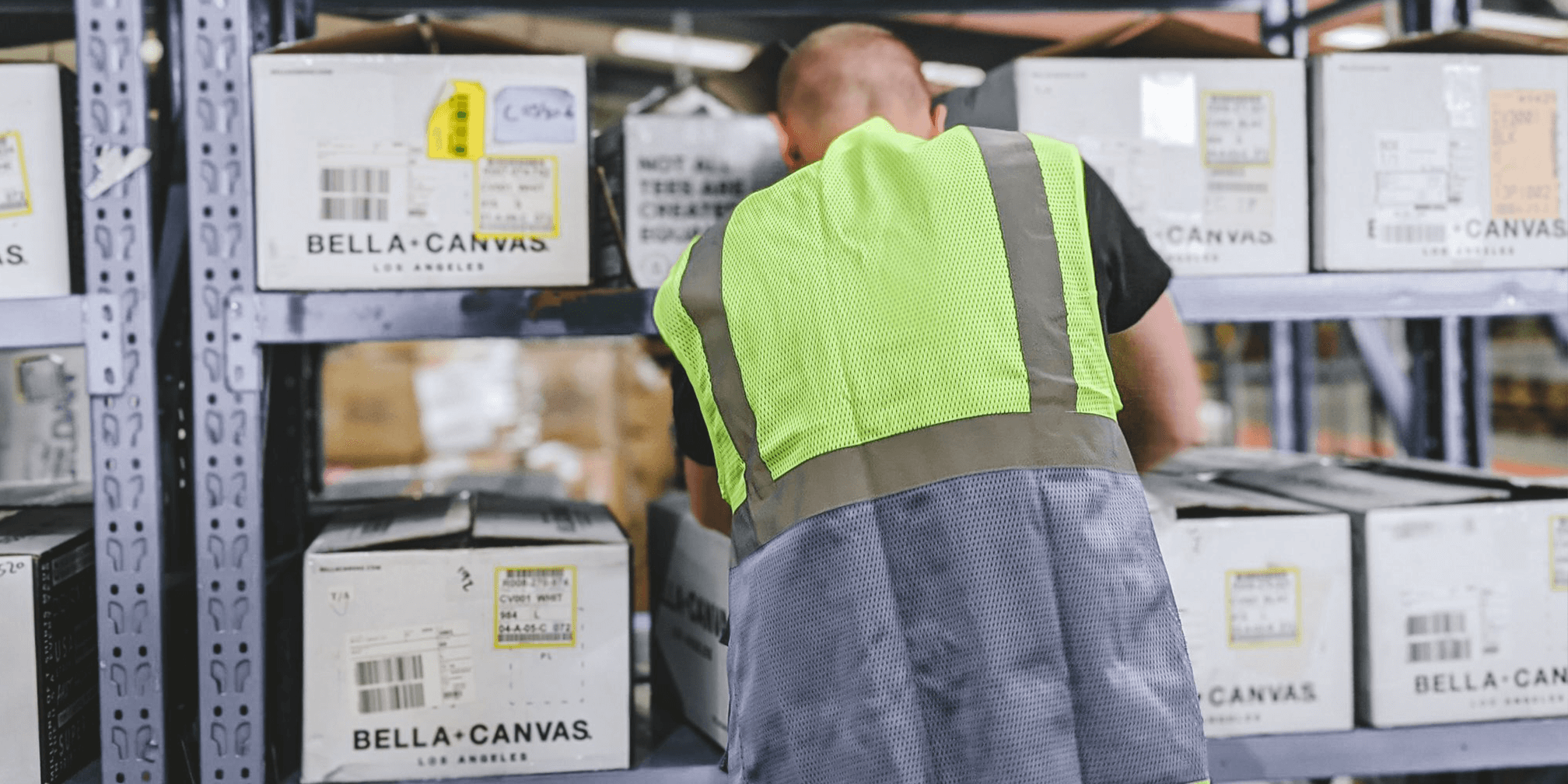 We're not scrapping this method entirely, but we've taken steps to adopt new stock warehousing and management processes. We're now holding more stock of more products, and we've refined our warehousing methods to keep track of inventory and get it allocated to orders faster.
New Kornit & embroidery machine installs
Allocating stock faster would only move the bottleneck to another area of production without further improvements, so we've also made changes to how we print, embroider, and ship your orders.
During the move to our new fulfilment centre, Inkthreadable has added two Avalanche HD6 printers to our Kornit fleet. We now have four Kornits total, and these additions have made all the difference when it comes to order turnaround for printed clothing. These new printers have more than doubled our previous printing capacity, which not only alleviates the pressure but gives us room to handle additional demand during the upcoming holiday season.
We've also more than doubled our embroidery capacity! Where once there were three machines now sit eight, threading their way through clothing orders in bright and vivid colour.
The big move
Moving to our new fulfilment centre made all of this possible. The additional space has not only allowed more of our team to work more safely during the pandemic, but it's provided the necessary room for growth.
And despite all this, Inkthreadable still has more room to grow. We've designed our footprint to allowed continued expansion in each department as-and-when required, offering maximum benefit and minimum disruption to each customer using our service.
Speaking of customers: everything we do is for you. You've been incredibly, incredibly patient with Inkthreadable during what has been the most challenging period we've ever experienced. But we're no longer reacting to the effect of the virus; we now have the upper-hand.
Lead times remain higher than the usual 3 to 5 working days due to the additional time stock is taking to arrive from suppliers, but we're confident lead times will hold at a maximum of 7 working days.
Ashley

Grimshaw

Content Manager