What's New? Automations, Personalisation & More
If you haven't heard the news yet, we recently launched our brand new website and we couldn't be more excited to tell you all about it!
We didn't just update our website to look shinier (although we do love the new style). We also added functionality to help you have a great time using it.
You already know Inkthreadable empowers you to create and sell your unique merchandise without breaking the bank, and with our revamped website, we've just kicked that up a notch.
So, are you ready to dive in and explore the new features waiting for you? Let's go!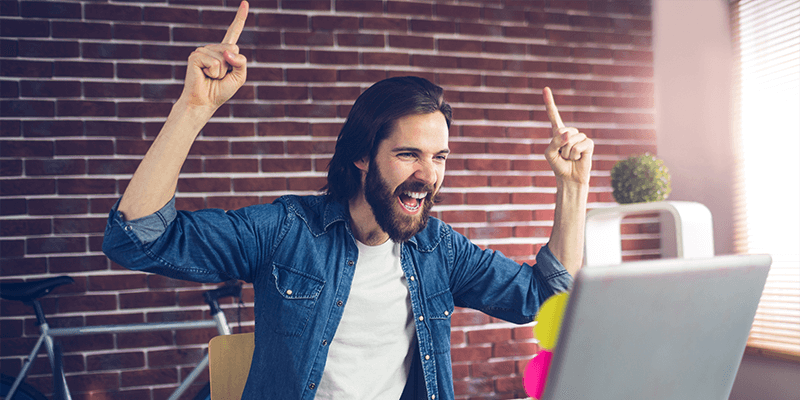 Our product designer is the beating heart and soul of Inkthreadable, without which none of us would be here! However, we've been using the same version since 2017 and it was high time for an update.
We've listened to your feedback and revamped our product designer to make it more user-friendly and efficient than ever before. With a cleaner interface, improved functionality, and a faster loading time, you can now easily edit your designs and create mockups with just a few clicks.
Here's a breakdown of what's included in the product designer: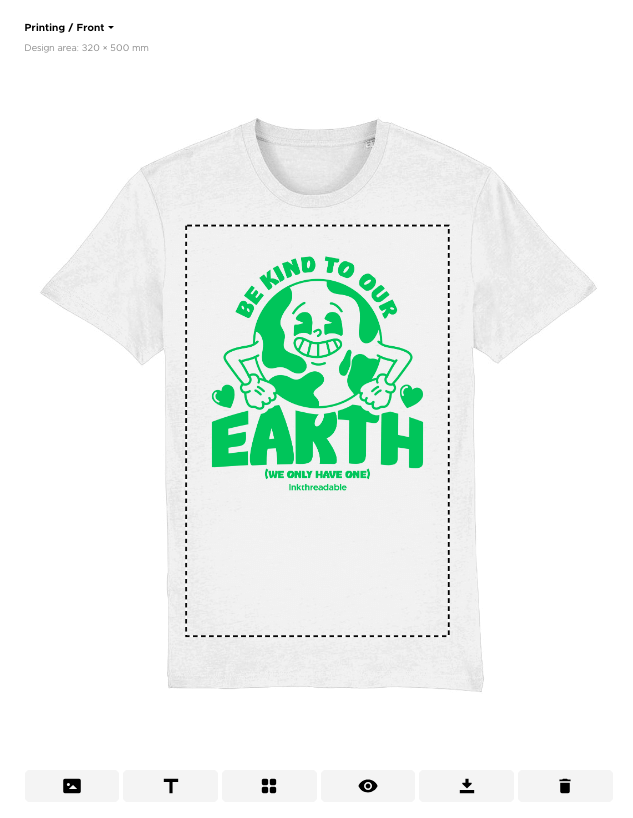 Top-left: Position selector. This drop-down lets you select the position for your print, whether that's front print, back print, left-chest embroidery, you name it!
Bottom row from L - R:
Upload image

- You know what this does! Upload your design file as a PNG.

Add text

- Put your inner wordsmith to use and add text to your designs (also very handy for new personalisation features...)

Add design

- Use this button to apply a design that you've already saved to your account. After creating a product with a new design, it will be stored here to be applied to new products.

Preview mockup

- See your product in all its glory! The same images can be exported to your store with the product.

Download mockup

- Automatically downloads a zip file with all of the mockups in the selected colour.

Delete design

- If your design doesn't look like you expected, delete and try again!
Ready to start testing it out? Head over to a product page and play around with our updated product designer.
Automated Variant Linking ⚙️
We all know the future is automated, and we're thrilled to introduce our new Link Options tool which will speed up your product linking time dramatically.
Linking your products to our website can now be done in a couple of clicks, saving you time and hassle.
When linking an existing product from your store, simply click Link Options and a pop-up will appear asking you to map your variants to the matching variants on the blank product.
Once they're done, click save and et voila! All variants of that product are linked automatically!
If you want to apply a branded label, you can also select this on the first variant and then "Apply to all variants" to save time.
We hope this helps to save you time! It's already been a great help for our team and the users we've supported over the past week.

New Account Dashboard 🤓
We also know how important it is to gain insights about your business, so that's exactly what we've added on our new homepage.
Get access to essential account details at a glance:
Unfulfilled orders - # of orders currently in production.
Unpaid orders - # of orders awaiting payment.
Sales this month - Total £ sales this month.
Credit balance - Total balance in your account.
Your reward pricing discount this month - Discount % applied to products this month.
Plus, effortlessly navigate to your products for seamless exporting to your store.
Unpaid orders and a negative credit balance will be highlighted in red to make it easier for you to spot when an order is awaiting your attention.
Top tip: Log in once a day to keep tabs on your unpaid orders and make sure they aren't left pending for long.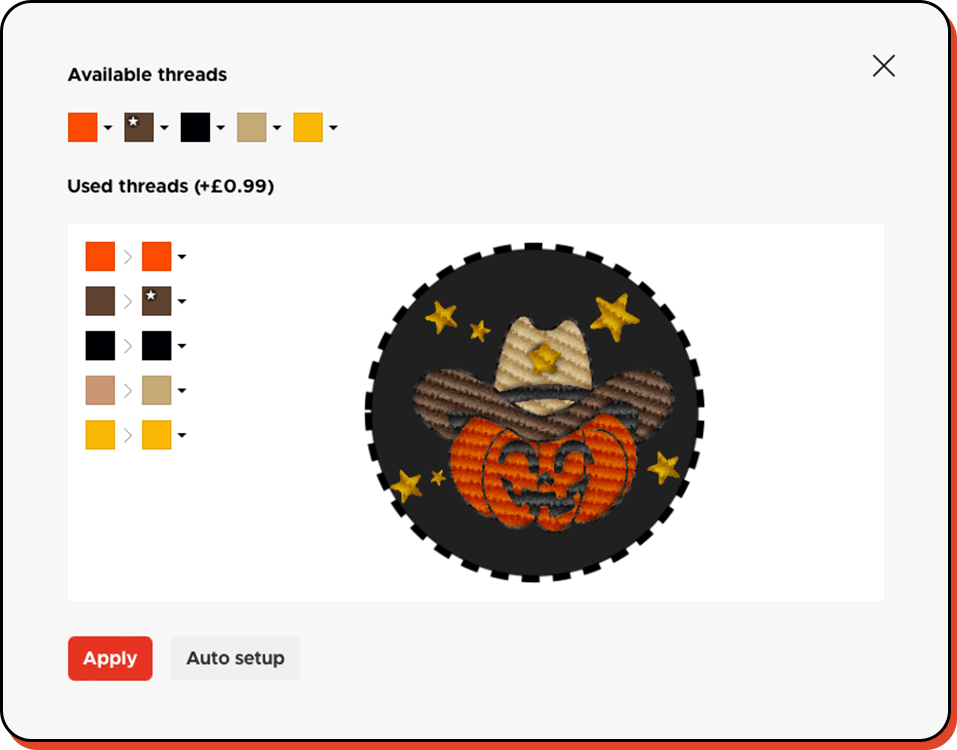 Automated Embroidery Thread Selector ⭐
Tired of selecting your embroidery thread colours one by one?
As part of our updates to the product designer, we've added an automated embroidery thread selector!
Simply upload your design, then click Choose Threads and you'll be presented with a new thread selector tool that colour picks your design, and finds the closest match from our 32 thread colours.
No more guessing or manually selecting each colour - just one click and you're good to go!
You'll also get to take a closer look at your embroidery design with the new colours. What more could you need?
Once you're happy with the colour selection, don't forget to hit Apply to save those colours to your product.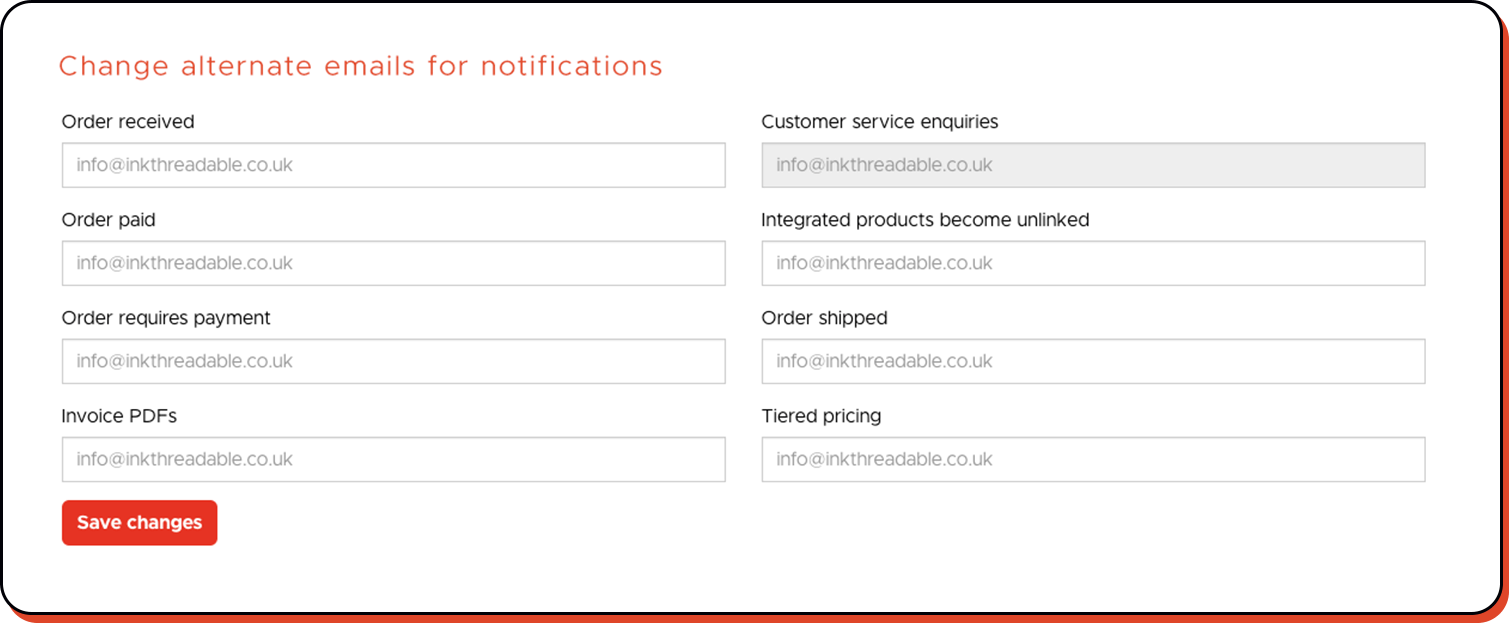 Change Email for Notifications 📧
If you'd like to avoid receiving an email for every notification and prefer to have a dedicated inbox to manage them, we now offer the option to change your email address for each notification.
Edit this in your Profile settings.
Give it a try and enjoy a more organised and streamlined experience!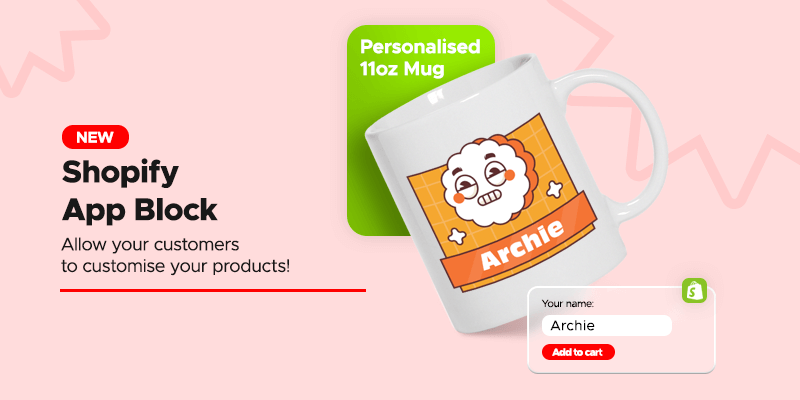 Last but certainly not least - the feature we've been the most excited to show you and one that we just know is going to be a game changer for personalised gift stores this Christmas...
Our Shopify App with Perso­nali­sation!­ 🎁
With the latest version of our Shopify app, you can create an editable design and allow your customers to change the text when they place the order.
It's perfect for name-based personalised gifts like mugs and t-shirts and we can't wait to see what you do with it!
For a step-by-step guide to setting this up in your store, check out our help centre.
We've only highlighted a few of the fantastic new features on our website, but there are many more waiting for you to discover!
Stay tuned for more exciting updates, and don't forget to let us know what you think of the new website.
👉 Register to our website for 50% off your first sample order*.
*Discount code can be applied to a single order with a maximum value of £50.
Save time & money with print-on-demand
Last year alone, Inkthreadable helped over 10,000 businesses fulfil more than 225,000 orders.
Get Started Now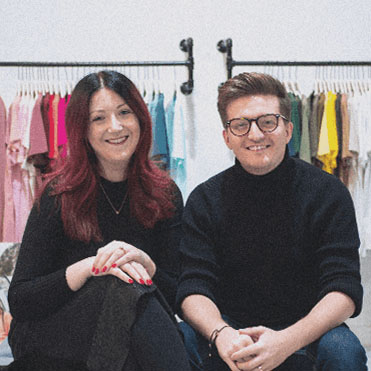 MEET INKTHREADABLE
We're a family-run business, but we pack a lot of punch! Our team is made up of expert printers, graphic designers and the most friendly customer support team you'll ever meet (we are from Lancashire, after all). Founded in 2013 by co-founders Alex & Amy, Inkthreadable has been built from the ground up. We've already fulfilled over 1.5 million orders, and we're ready to fulfil yours too!