2 day shipping: the quickest print on demand around!
Thanks to a certain trillion dollar company customers are used to getting what they want, when they want it. Same day dispatch for next day delivery? Smaller brands can't compete, especially those using the drop shipping model.
That's why we've just launched a range of products guaranteed to ship within 2 working days.
Think about it. A fully customised product printed on demand and shipped to arrive within 3 working days (to the UK). That's as fast as the big retailers. Faster even, especially for a product you're not holding in stock.
We think it's a game changer for fashion and accessory brands. Drop shipping is great, but it's always had a longer turnaround than shipping products you're stocking. But that's not the case anymore.
We're launching with a select range of products, with more being added regularly moving forward.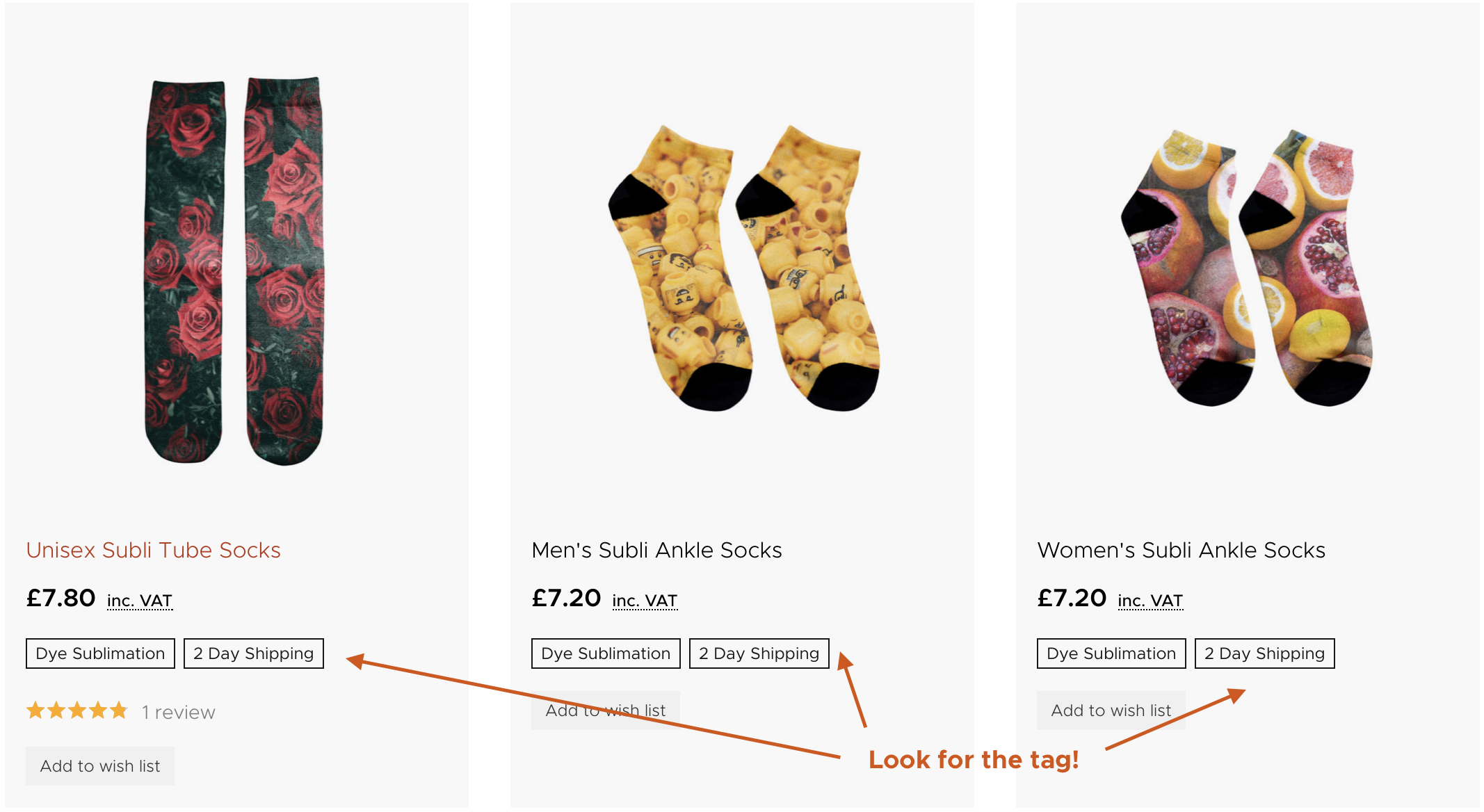 You can find all '2 day shipping' products by clicking the tag when browsing our catalogue, for by using the Lead Time filter.

T-shirts and other products will be added soon, so keep an eye on new releases to the category! And if you have any other questions about our 2 day shipping products you can send us an email or send a message through live chat.