Christmas sacks for anyone not on the naughty list!
We think you've been good this year... good enough to get an early present. So we've added extra large Christmas Sacks to our catalogue!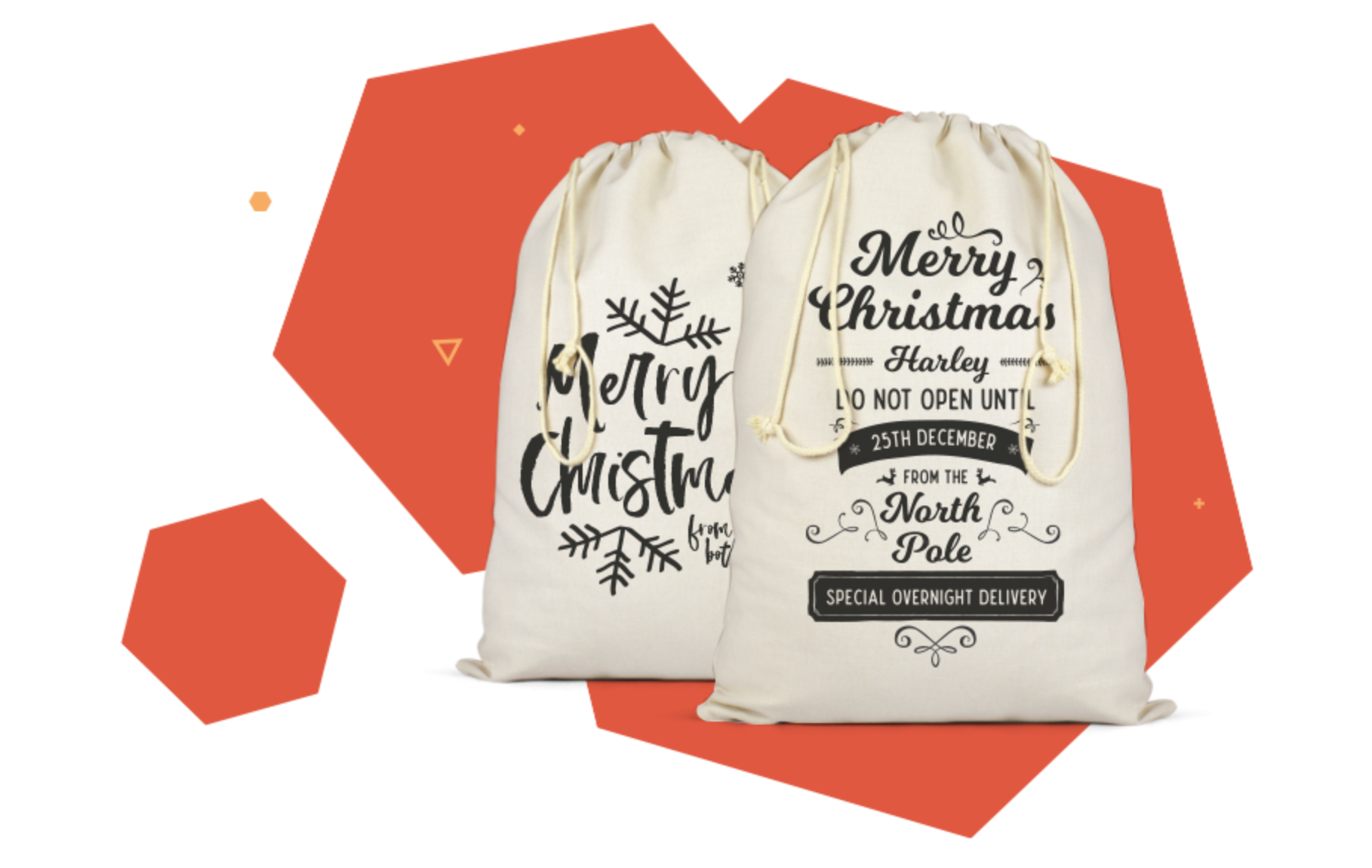 They're premium cotton sacks printed on demand, so every single order can be personalised for you or your customers. How great is that? Personalised Christmas sacks perfect for toys, chocolate, or even coal!
And with our Kornit machines you won't find a better Christmas print. Our direct to garment printers have their usual CMYK channels augmented with extra RG (Red and Green) channels, so those reds and greens in your festive designs will really POP.
Christmas sacks are a great products for the festive season, and when you can personalise each one there are no limits to who they can be marketed towards. They can be sold as a stand alone or up-sell item, and to anyone with someone to buy gifts for. (Our dogs are going to be SPOILT this year).
Ordering samples

Once you've created your new products, add them to your basket and use the code SACKS10 at checkout to take 10% off!
If you'd like any help with ordering samples or you'd like some more information about this new products you can send a message on live chat or send us an email.