Meet the New Stanley/Stella Colours for AW22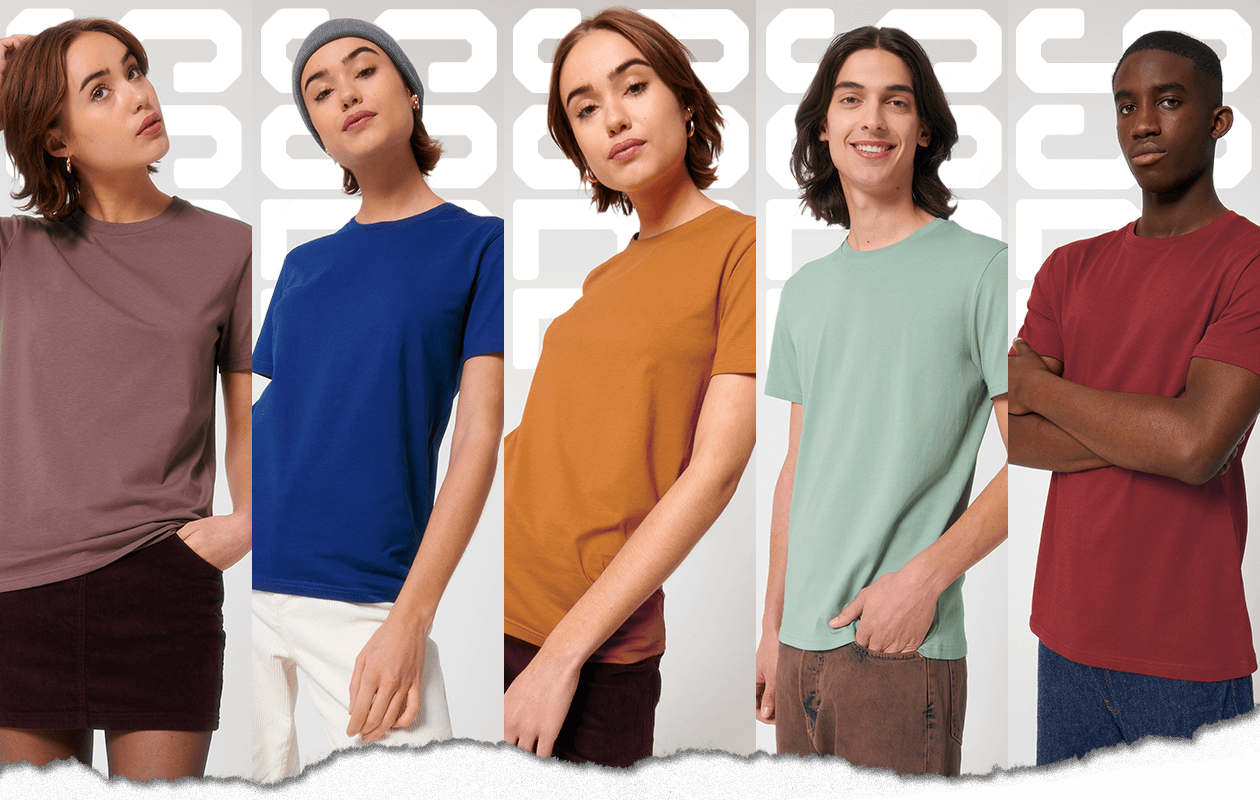 The new Stanley/Stella AW22 collection is here! This season, the eco-friendly brand has drawn inspiration from our planet and everything that we need to protect.
The Autumn/Winter '22 collection celebrates the power of community and what can be achieved when we work together with a shared purpose. With bold colours and more subtle earth-inspired tones, this line brings the best of nature to your store.
---
Where to find the new colours...
The new colours for Autumn/Winter are Aloe, Day Fall, Kaffa Coffee, Red Earth and Worker Blue. Let's take a closer look at each colour and which products they're available for.
Aloe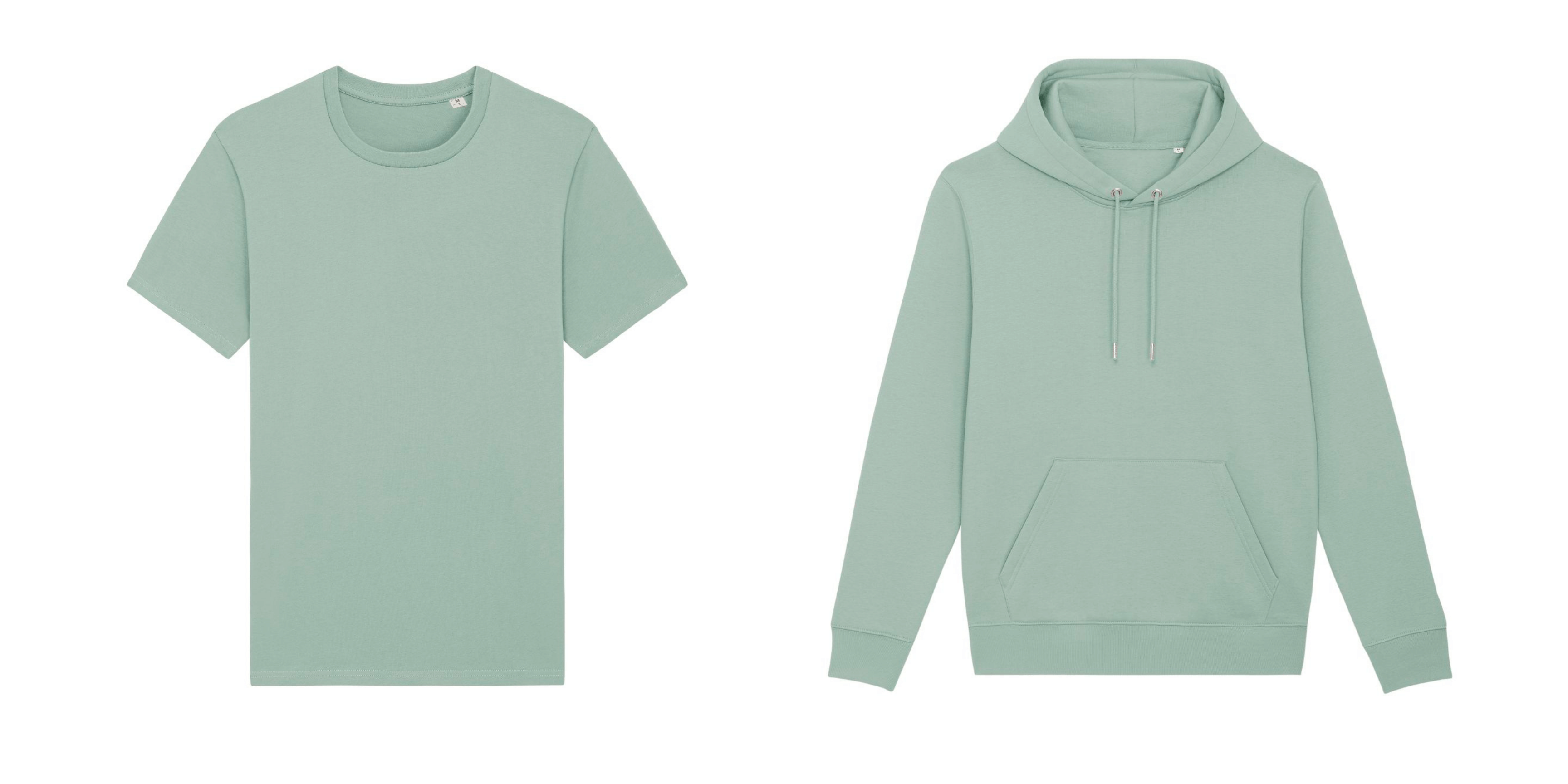 ---
Day Fall
---
Kaffa Coffee
Kaffa Coffee is reminiscent of lattes on a crisp autumn night and is so on-trend for earth shades this season.
A warm but subtle brown, Kaffa Coffee pairs well with a range of colours.
Kaffa Coffee is available in these existing styles:
---
Red Earth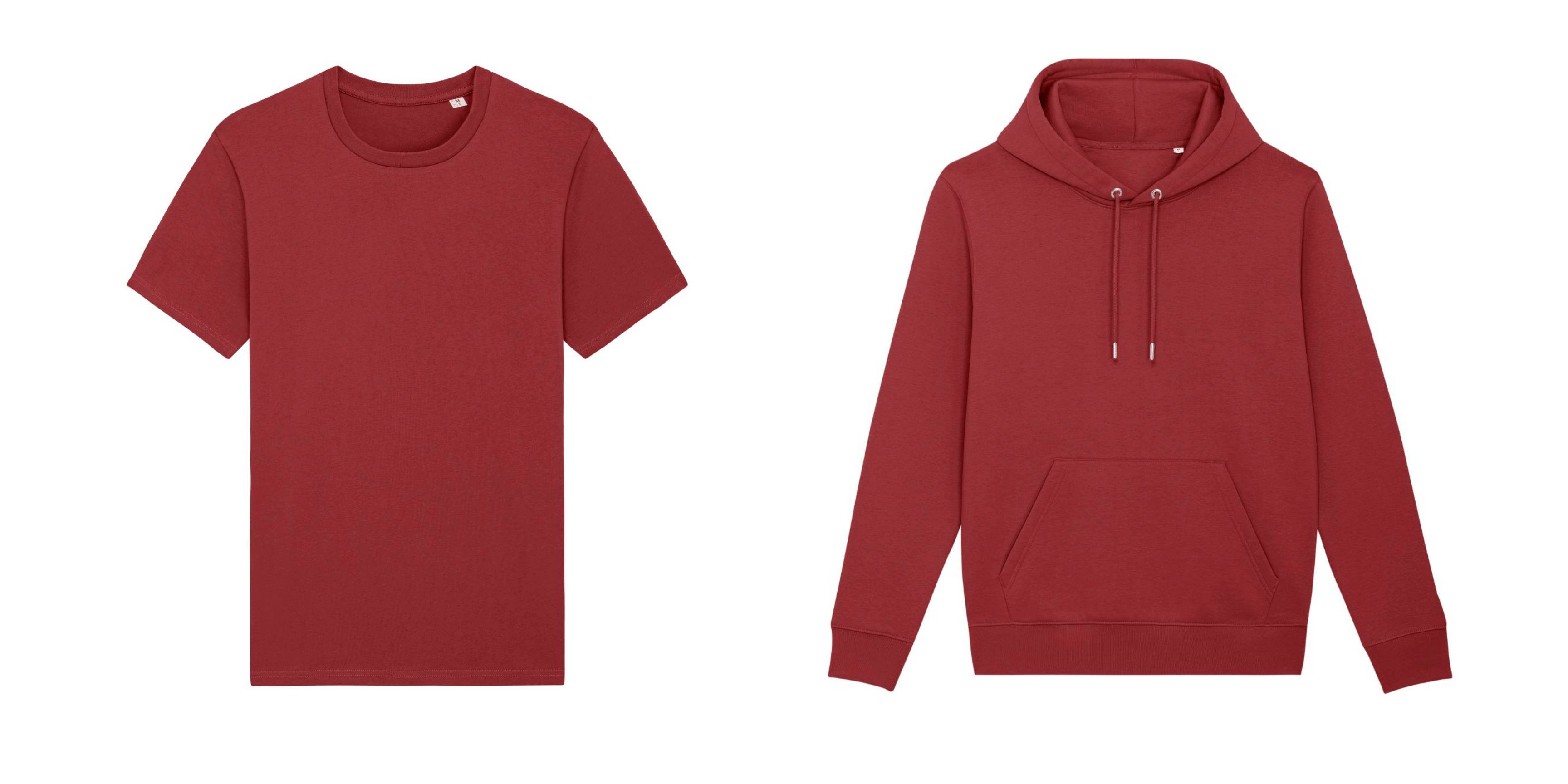 Deep and earthy, the Red Earth colour in the Stanley/Stella AW22 collection is ready to be the next best-seller in your Christmas '22 collection.
This rich hue is deeper than Red but not quite as dark as Burgundy, and ties in wonderfully with the contrast of this next colour...
Red Earth is available in these existing styles:
---
Worker Blue*
The new colour Worker Blue is a vibrant blue that's as deep as the ocean. It's perfect for adding a pop of colour to any product line.
Worker Blue is a seasonal colour and will only be available whilst stocks last.
Worker Blue is available in these existing styles:
Creator, Changer, Cruiser, Freestyler, Fuser
---
Sustainability ♻️
Global Organic Textile Standard certifies the organic cotton used in the collection. We also print Stanley/Stella garments with water-based, toxin-free and vegan-friendly inks.
Stanley/Stella is proud to be part of the eco-fashion revolution, creating organic, sustainable garments one at a time. Read more about Stanley/­Stella's path to sustainability on their website.
3 Year Lifespan
To further their commitment to sustainability, Stanley/Stella has increased the lifetime of many new seasonal colours to 3 years minimum. This means that you can stock the colours Aloe, Day Fall, Kaffa Coffee and Red Earth will be available until at least the end of 2025 and they will not be discontinued anytime soon.
As always we cannot guarantee the stock availability of all colours and sizes, but rest assured that Stanley­/Stella garments generally have very good stock levels, and will increase their availability with demand.
---
Now that you know all about the new Stanley/Stella colours for AW22, it's time to start designing!
If you're not already registered, sign up to receive 50% off your first sample order up to £50. Or if you're an existing customer, don't forget to use your monthly discount code JULY10 to receive 10% off your sample order up to £100.