5 Free Halloween Mockups for Your E-Commerce Store: Get Inspir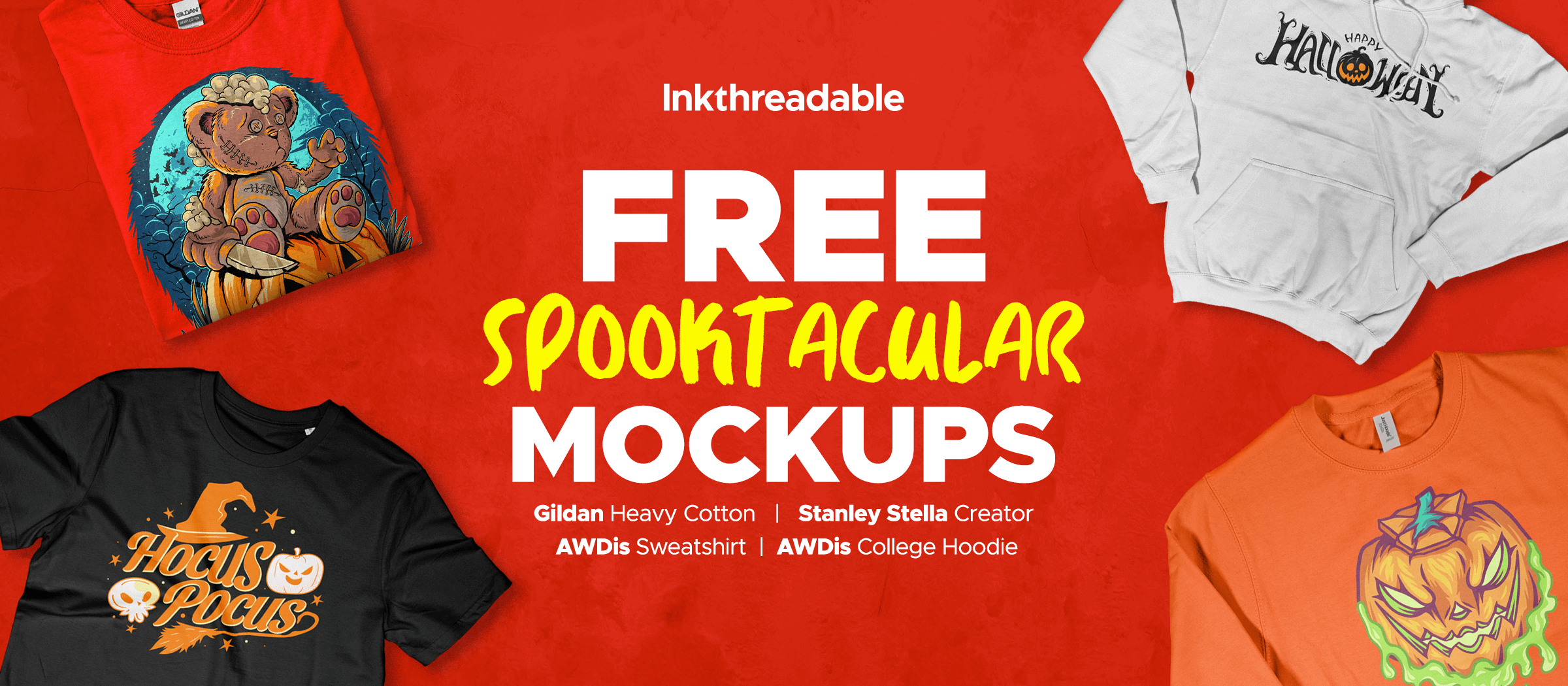 It's that time of year again! The leaves are changing colour, the air is getting crisp, and best of all, Halloween is just around the corner. And what better way to get into the spirit than by giving your e-commerce store a spooky makeover?
In this blog post, we're giving away five free mockups for you to create spooky product listings for your Halloween t-shirts, hoodies and sweatshirts (we're really treating you today... no tricks we promise!).
So, put on your scariest costume and get ready to take your Halloween designs to the next level!
---
Why sell products for Halloween?
Halloween is an excellent opportunity to show off your brand's personality, have fun with your product listings and create designs that reflect the spooky Halloween spirit! Customers will appreciate the effort and be more likely to purchase from your store if they know you're a brand with personality.
Plus, lots of people will be looking to buy t-shirts for Halloween, so if you can get your t-shirt in front of them, you're in business!
Check out this Google Trends map of the past three year's search volume for "Halloween Unisex T-shirt". You can see that searches spike around mid to late October every year when there's a massive demand for Halloween t-shirts and gifts.
If you don't already have Halloween products in your store now is the time to add them!
To make the most of the spike in traffic, make sure to use the keyword "Halloween Unisex T-shirt" in your product listing. You could create a whole line of Halloween-themed t-shirts and market them as a collection, or simply market your existing designs in a Halloween fashion to stay on trend.
We're helping you get started with FIVE free mockups featuring our top-selling products.
---
5 Free Halloween Mockups for Your Store
You can easily add your own designs to the following mockups using Photoshop. Just drag and drop your artwork into the smart layer, and it will automatically update the mockup for you!
🕷️ Gildan Heavy Cotton T-shirt Mockup 🕷️
The Gildan Heavy Cotton T-shirt is one of our most popular t-shirts for good reason! The shirt is made from a heavy 180gsm cotton fabric, is available in a wide range of colours and has inclusive sizes up to 5XL.
The Gildan Heavy Cotton T-shirt is an excellent choice for Halloween t-shirts, and you can use our free mockup to create spooky product listings for your store in minutes.
Just download the mockup, open it in Photoshop, and add your own designs! The mockup will automatically update the t-shirt for you, and you can change the colour to anything you like.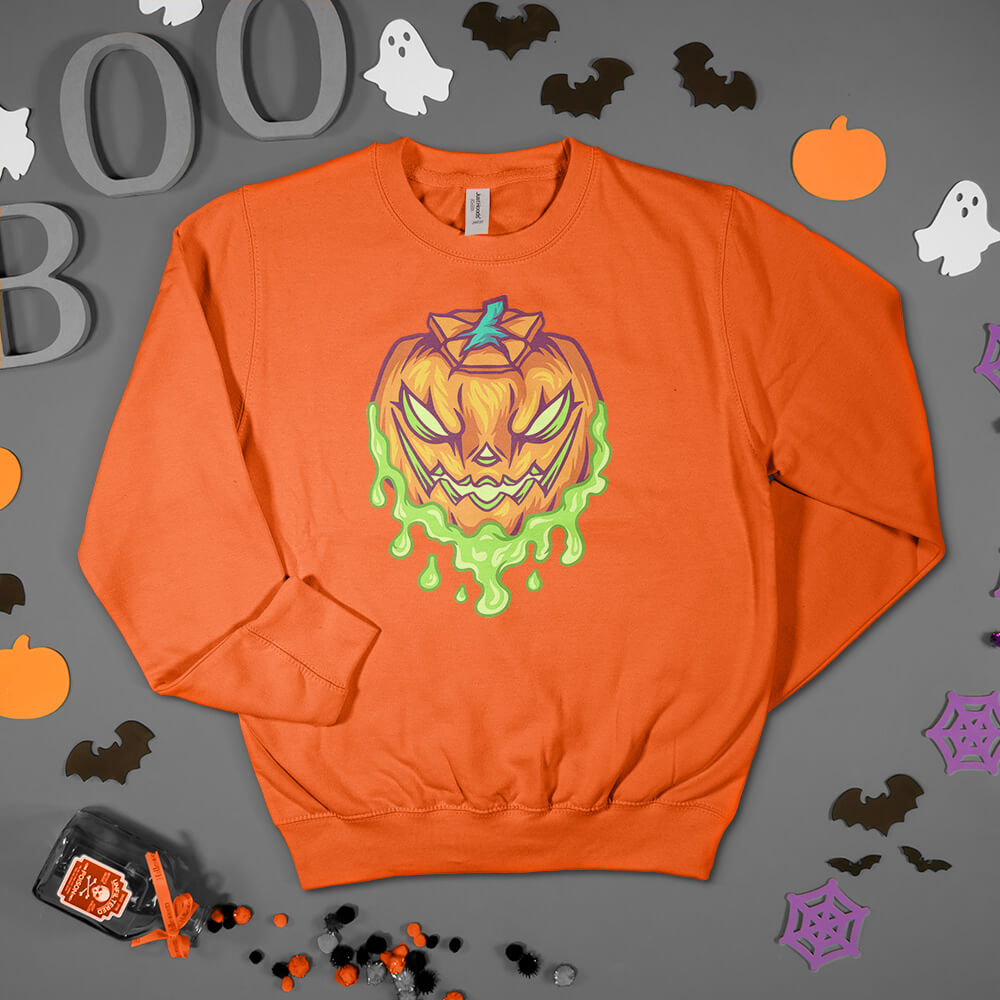 🎃 AWDis Sweatshirt Mockup 🎃
This next mockup is perfect for those who want to go all-out this Halloween... or for those who just want to be comfortable!
The AWDis sweatshirt is made from a soft fleece-lined 80% cotton/20% polyester fabric and comes in all the spookiest colours like Orange Crush and Purple. You can add your own design to the front, change the background colour and make the sweatshirt whatever colour you wish.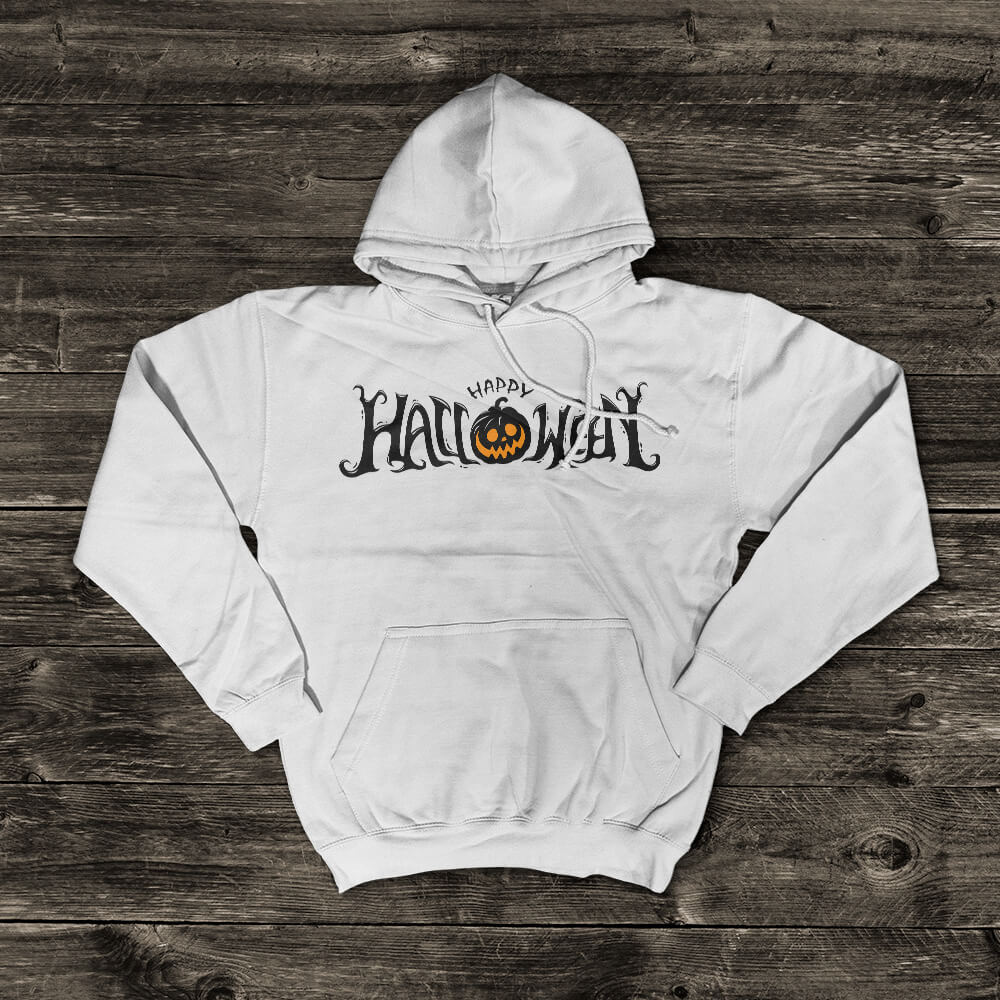 🍁 AWDis College Hoodie Mockup 🍁
It's our best-selling hoodie year after year, the AWDis College Hoodie.
This mockup is ideal for Halloween, but because it's so versatile—you can use it all season long!
👻 Creator T-shirt Mockup 👻
The Creator t-shirt is perfect for anyone who wants to show their creative side this Halloween.
It's also made from 100% organic combed organic cotton and comes in sizes 2XS - 5XL.
It's a high-quality t-shirt that's perfect for printing detailed designs, and you can add your own artwork to the front of the shirt using our free BOO! mockup.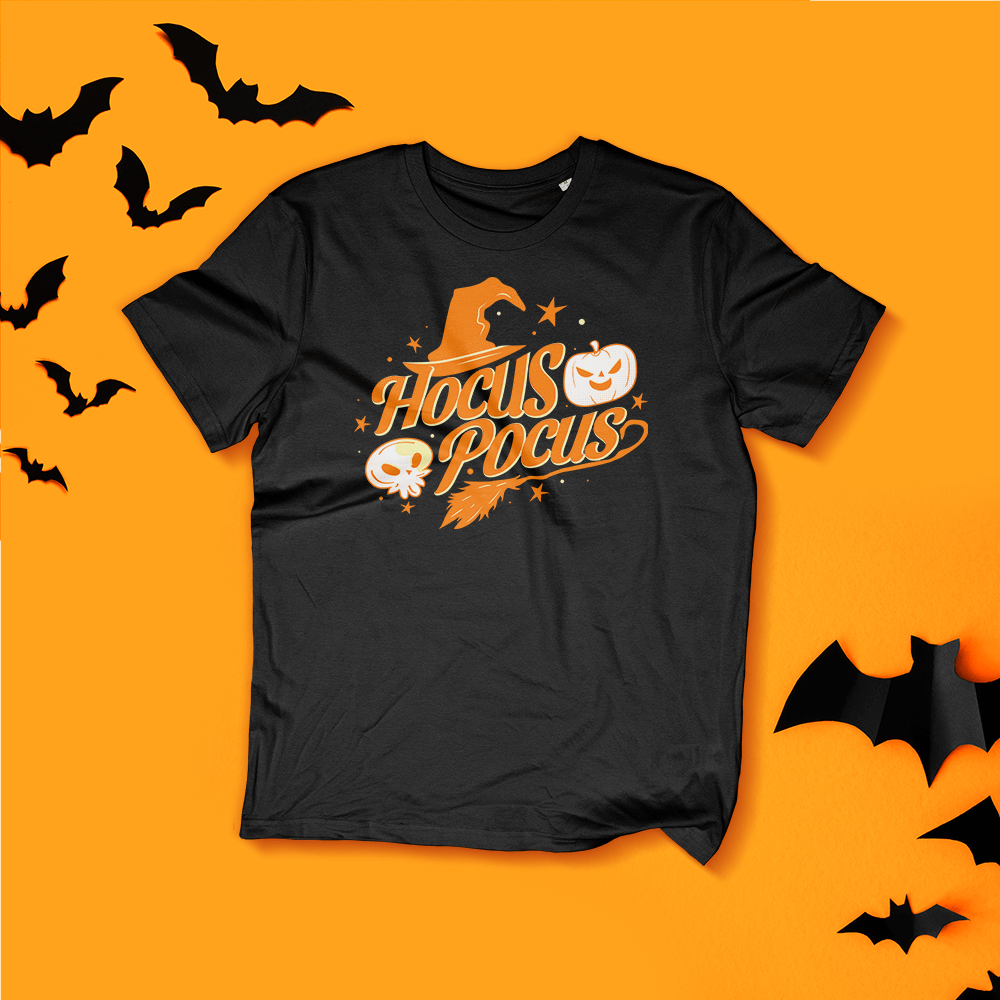 🦇 Creator T-shirt Mockup 🦇
If you're not a fan of the tied-up style, we've got another mockup for you. This one is a traditional flat lay with the Creator t-shirt and some origami bats surrounding it.
---
🎃 Need Design Inspiration? 🎃
Now you've got mockups at the ready, but if you still need some design inspiration, check out the Pinterest board we made full of spooky designs to get you thinking!
Don't pass up the chance to have some fun with your designs. Halloween is a good opportunity to let your hair down and go crazy with your creativity for a while.
🕷️ Last Order Dates for Halloween 🕷️
To guarantee delivery within the UK before Halloween, please order by 12 PM on the 20th of October (5 working days for production plus 1-3 days for delivery).
International cutoff dates may vary.
👻 Share your creations! 👻
Tag us on Instagram or TikTok @Inkthreadable.
We hope you found this blog post helpful and that you enjoy our free Halloween t-shirt mockups!
If you have any questions, please contact our team via live chat or email support@inkthreadable.co.uk, and we'll be happy to help.