Turn Your T Shirt into a Business Card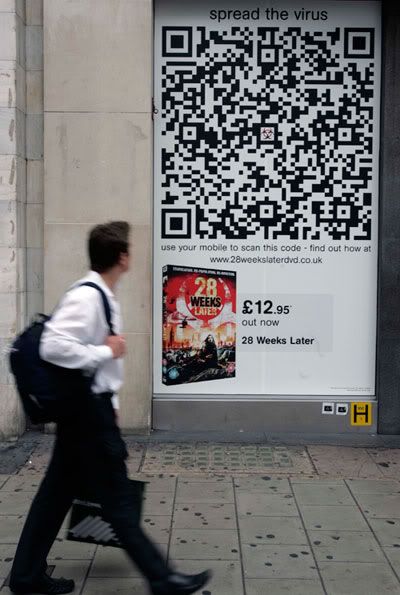 QR CODES?
HAVE YOU SEEN THESE LITTLE PATTERNED BOXES AND WONDERED WHAT THEY WERE?
Well, we can now put them onto T shirts for you.
These special codes are simply scanned with smartphones.
They can contain links to URL's, Telephone numbers, Text messages, Facebook pages etc.
They are really popular in America and Japan and now it's hitting the UK
WHY NOT BE ONE OF THE FIRST TO WEAR ONE OF THESE QR TSHIRTS PRINTED WITH YOUR OWN UNIQUE QR CODE OF WHATEVER YOU CHOOSE.
Imagine being in a nightclub and scanning a good looking girl & landing on her facebook page or even being at a corporate event and future clients scanning your staff and landing on your homepage - the list is endless...
Just contact us for more information and we'll create your very own unique QR code & T Shirt for you.
We can also print QR mugs & Phone Cases