Which t-shirt is right for your brand?
Choosing the right t-shirt for your clothing is a difficult decision, especially when Inkthreadable's print-on-demand catalogue is packed full of options. We could write a novel-length blog post comparing each product but instead, we've gone for just three.
But these aren't just any three. They're the three top-selling t-shirts in our catalogue, and they're each great for different reasons.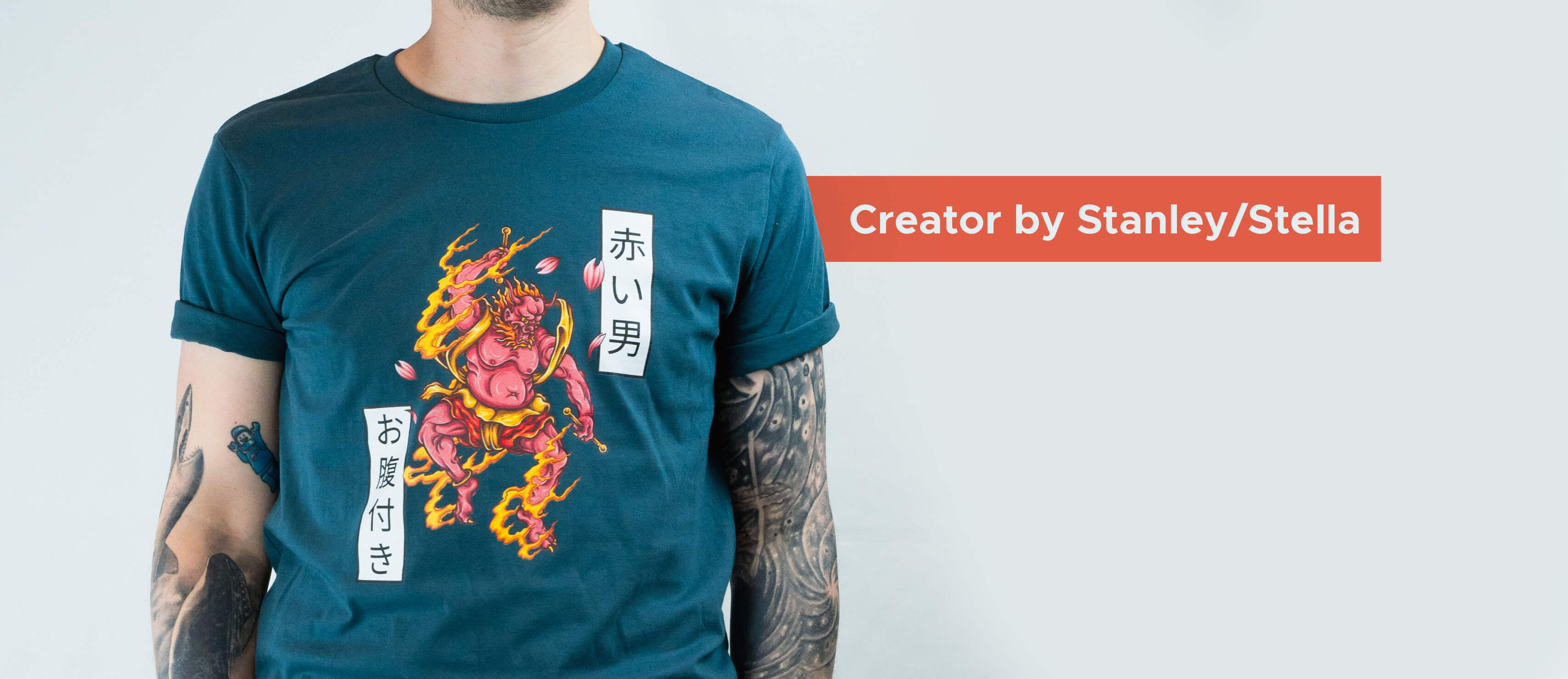 From: £10.26 inc VAT.
Potential retail value: £20 - £40+
Ideal for: premium, eco-friendly, socially responsible, and vegan brands.
Prints: colourful, with fine detail. Expect high fidelity and high-quality results.
Weight/material: 180 gsm/100% organic ringspun combed cotton.
---
The Creator from Stanley/Stella is one of our best selling t-shirts. It's a little more expensive than other options in Inkthreadable's catalogue, but with good reason.
Stanley/Stella is insanely conscious about the fashion industry's impact on the world, both environmentally and socially. They're committed to being the change. Everything is organic, recycled, or both, and manufactured in transparent, fair working conditions. We've touched on their certifications below, but for a well-rounded view of the good they do you should check out their sustainability page.
The Creator is one of the most beautiful t-shirts you'll find in our catalogue. In some ways, quality is subjective — what one person likes, another may not — but the Creator tends to be the t-shirt everyone can agree on. It's a standard unisex cut with side seams and set-in sleeves, made from weighty 100% organic cotton for a premium feel and finish. When worn, it feels soft but thick and well-made. It's the t-shirt you wouldn't mind taking home to your mum.
This t-shirt is ideal for almost all brands and niches. Stanley/­Stella'­s credentials make the Creator perfect for eco-friendly or vegan brands, but if you're just looking for a high-quality t-shirt, the Creator has you covered.
---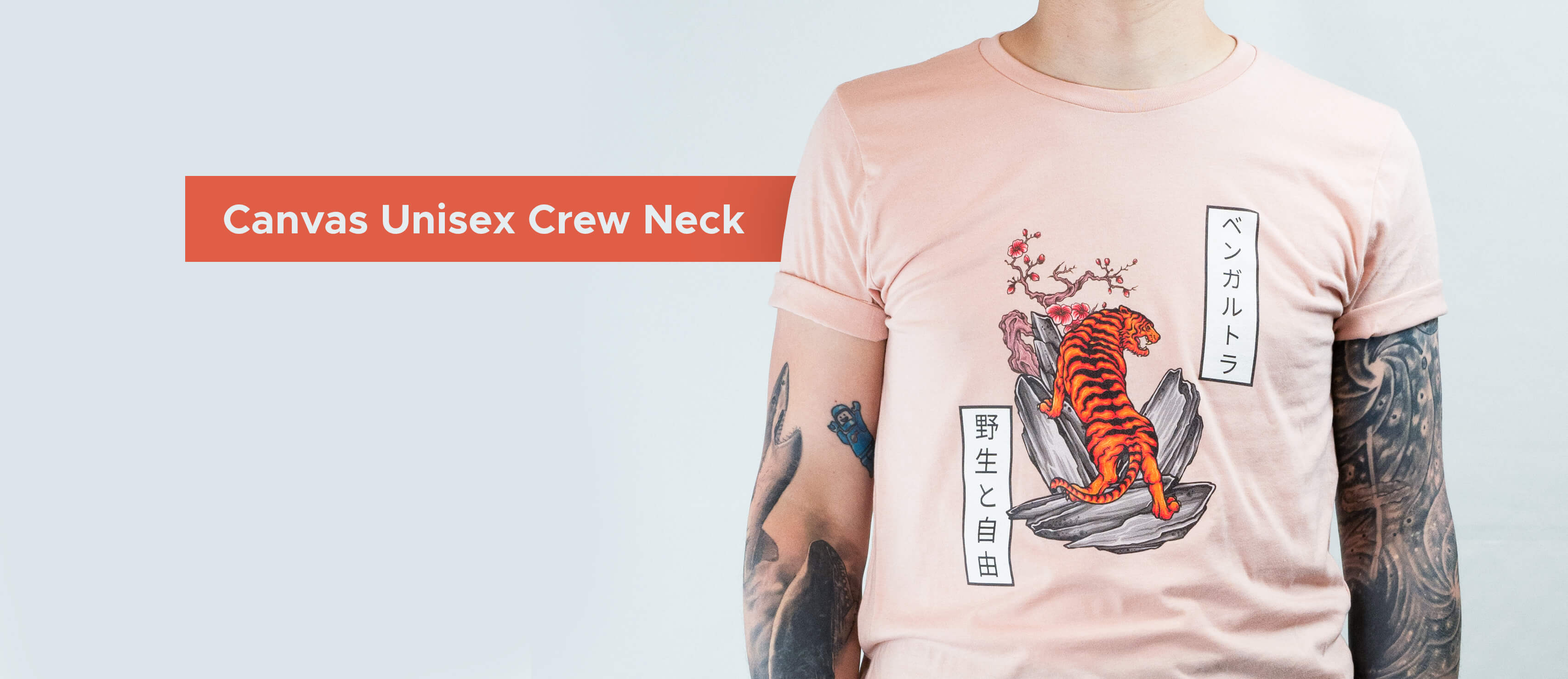 From: £9.26 inc VAT.
Potential retail value: £20 - £35+
Ideal for: mainstream brands.
Prints: colourful, with fine detail. Expect high fidelity and high-quality results.
Weight/material: 145 gsm/100% ringspun combed cotton.
---
This unisex essential fits like a well-loved favourite, featuring a crew neck, short sleeves and designed with superior combed and ring-spun cotton that offers a beautiful blank canvas for printing.
The price bracket makes this t-shirt the perfect blend of affordability and quality. The lower cost comes with some concessions, however; the material is thinner than the Creator, and it's not organic cotton. These aren't negatives, though — when worn, you'll feel wrapped in a cloud. Or a marshmallow. It's a sublime t-shirt, and its quality and price make it suited to almost any brand.
It's designed with retail in mind, too. The side seams, taped shoulders and unisex style give this t-shirt a retail fit at home in any highstreet store.
Bella + Canvas handle most of their manufacturing in the US. They have strong modern-day slavery policies and keep full control and accountability throughout the manufacturing process. If you're building a socially responsible brand, the CV3001 is a strong contender for your product choice.
---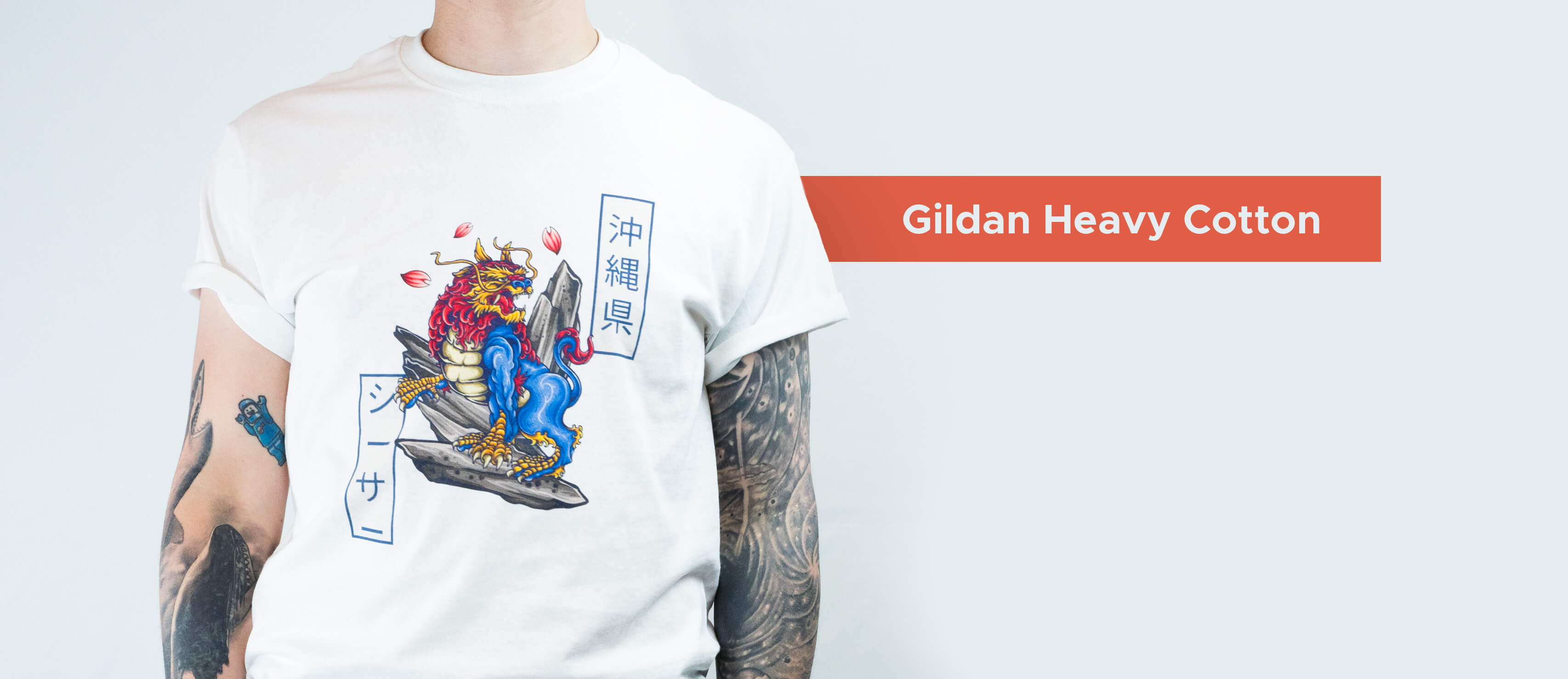 From: £7.56 inc VAT.
Potential retail value: £15 - 25+
Ideal for: budget-friendly brands.
Prints: bold, blocky, colourful designs offer the best results.
Weight/material: 180 gsm/100% cotton
---
The GD05 from Gildan in white & black is the cheapest t-shirt available in our catalogue. Other colours start from £10.58 inc VAT, the same as colours for the CV3001. This price point makes the GD05 in black & white the go-to option for budget-friendly brands.
Not all t-shirts print equally, and when compared to prints on the CV3001 & Creator, this is evident. Print quality is not bad by any means. Still, where the higher-priced entries in Inkthreadable'e catalogue offer fantastic detail reproduction, the GD05 excels with bold, bright, blocky colours with prints that last and last. Don't forget — Yeezy launched a clothing collection on Gildan.
And that's where we'd say the GD05 shines: band merch, startups, streetwear, and brands looking for a heavier feeling garment. When worn, the GD05 feels thick and textured, and at 180 gsm it's the same weight as the Creator.
---
Ashley

Grimshaw

Content Manager