Fine art, printed-on-demand

Recently, we've seen fine art print sales skyrocket. There's no mystery behind it. More people are spending more time at home, and whether they're decorating or re-decorating, the world wants a prettier wall.
Fine art prints from Inkthreadable are the perfect option. For everyone. The papers are premium, the prints high quality. And the prices are very, very reasonable. Watch this space — posters are taking over.
But which of the available paper options is right for your brand?
Each poster type is different, and although each offers exceptional print quality, they also each excel in different ways. We'll touch on this below but first, let's talk about the one trait each paper type shares: the print method.
Giclée fine art printing
Inkthreadable's giclée print process uses pigment-based, fade-resistant, archival quality inks. The method uses the standard CMYK colour process, with a total of twelve colour cartridges for smoother gradient transitions and a larger colour gamut.
The result is a print which looks and feels phenomenal. And that's not hyperbole. We always recommend ordering print samples, and in this case doubly so; you'll find some vivid images in this article, but nothing beats seeing the real thing in person.
Matte giclée prints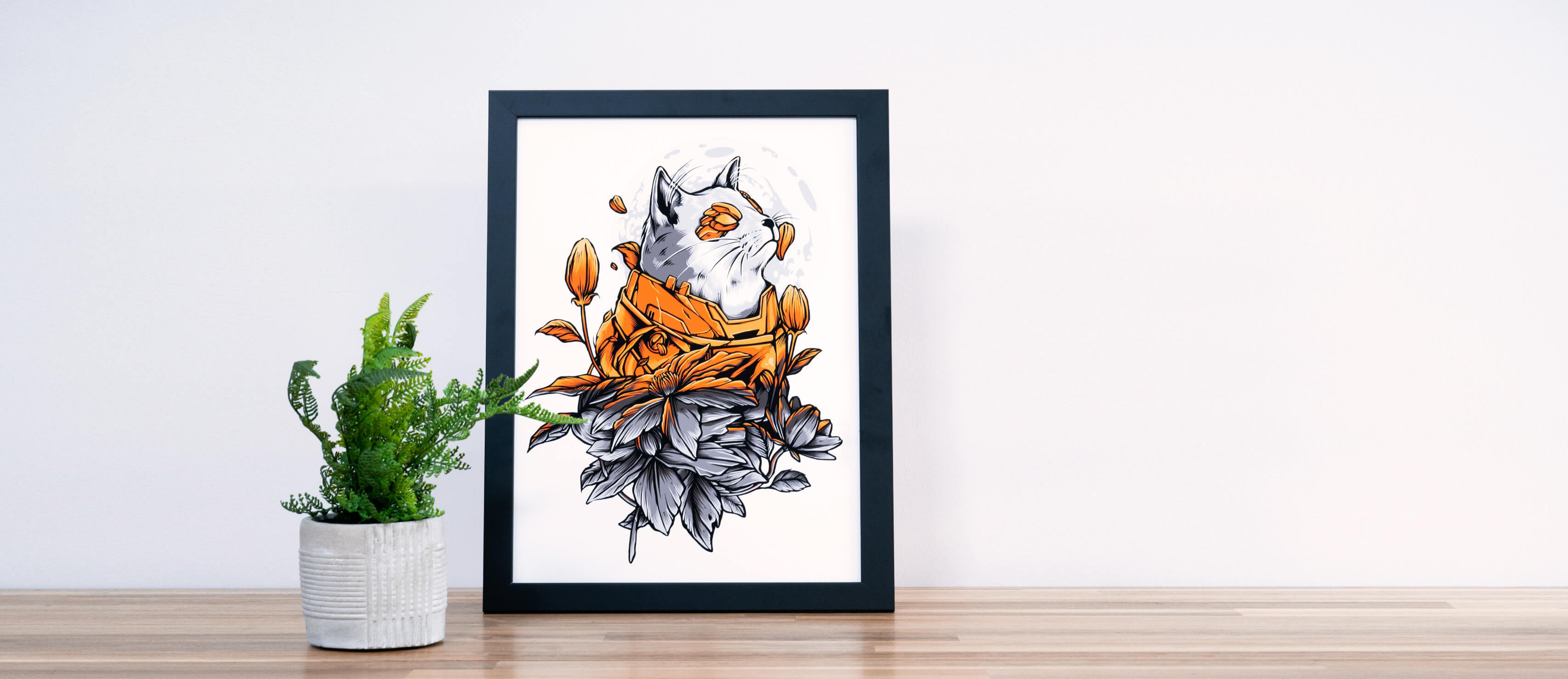 Ideal for: digital art.
From: £4.74 inc VAT.
This high-quality paper is the middle-weight, all-purpose option. It excels when it comes to reproducing digital art, but the price bracket makes this product suitable for all needs. The matte coating offers a wide colour gamut so regardless of what you want to print, this paper will faithfully deliver beautiful colour every time.
Though thinner than the bamboo and lustre papers available, our matte paper option is by no means lower quality. The 240 gsm weight makes this matte print much thicker than a standard poster, and the finish looks outstanding when mounted or framed.
Digital art looks stunning on our matte paper. The bright white, smooth finish gives focus to detail, and a wide colour gamut allows accurate colour reproduction. If you're a digital artist, this is the one for you.
Middle-weight
240gsm.
All-purpose
Competitive price with standout quality.
Matt finish
Bright white and smooth.
Wide colour gamut
Faithful colour accuracy.
Click here to start designing >
Lustre giclée prints
Ideal for: photographs.
From: £5.16 inc VAT.
The beautiful lustre sheen makes this paper the go-to for photographers. Much like our matte paper, this option works wonderfully for any project, especially given the low cost per print, but it quite literally shines when it comes to photo reproduction.
Each layer of this paper has been created with image quality in mind. A wide colour gamut and high D-MAX, supported by a bright white base and instant dry, micro-porous coating, deliver rich and vibrant colour. Images printed on this paper look beautiful, both in colour and black & white.
Middle to heavy-weight
275 gsm.
Developed for quality
Micro-porous coating.
Bright white base.
Lustre finish.
Faithful colour accuracy
Wide colour gamut.
High D-MAX.
Click here to start designing >
Bamboo giclée prints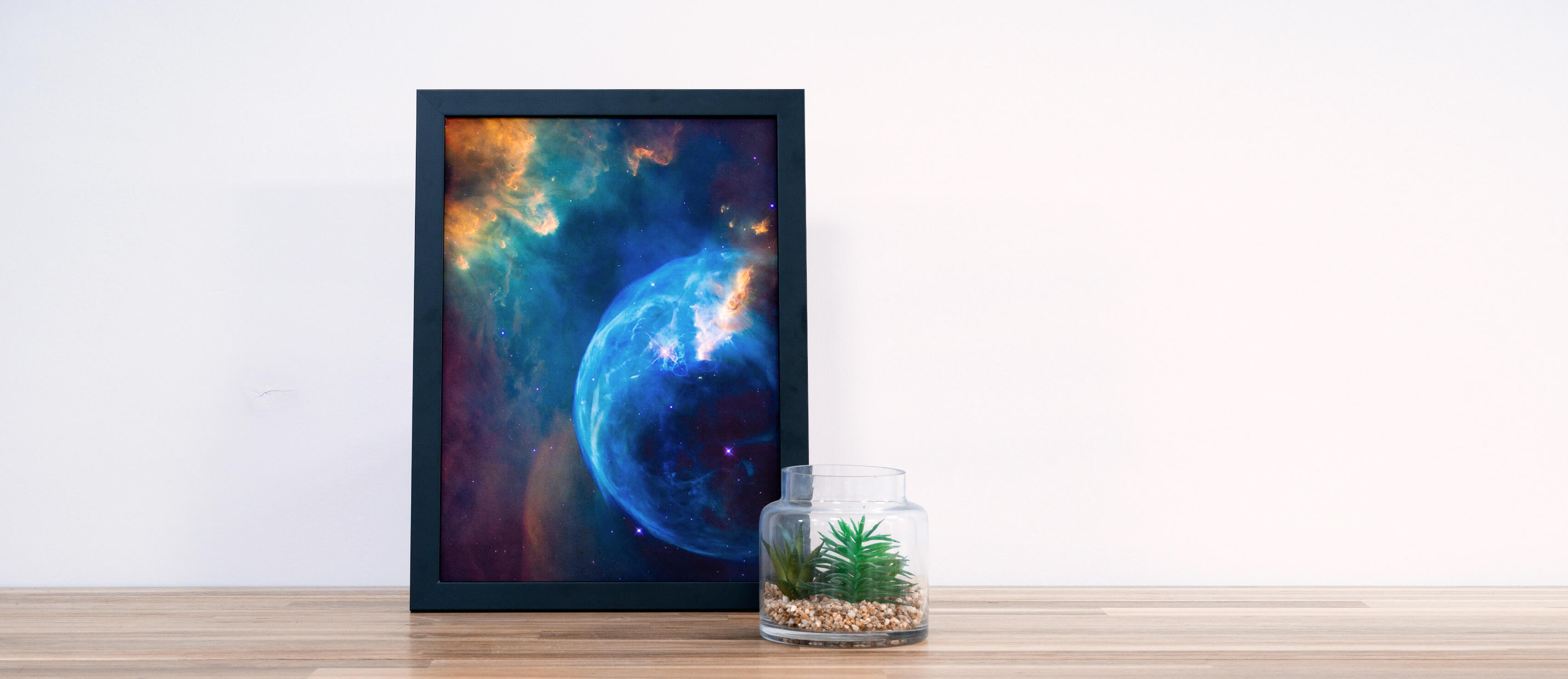 Ideal for: fine art, watercolours, drawings.
From: £9.00 inc VAT.
90% of this unique paper is sustainable bamboo fibre, with the remaining 10% being cotton. The result is a soft and lightly textured dynamic surface which brings reproductions of fine art, watercolour, or drawings to life.
The paper is naturally white with a warm tone and does not contain any optical brighteners. It has a matte inkjet coating to heighten print results, allowing for defined reproduction of colour and detail — particularly for warm hues and monochrome prints.
Our bamboo fine art prints are ideal for artists looking for dynamic, faithful reproductions of their original art pieces. When you've spooned a generous helping of passion into your work, you want only the best when it comes to selling reproductions on-demand. And for watercolours, drawings, fine art and anything typically non-digital there's no substitute than bamboo.
Thick
290 gsm.
Sustainable
90% sustainable bamboo, 10% cotton.
Natural colour
White with no optical brighteners.
Textured
Lightly textured, soft felt structure.
Premium coating
Matt inkjet coating for exceptional print results.
Archival Quality
Acid and lignin-free.
Conforms with ISO 9706.
Click here to start designing >
Framed giclée prints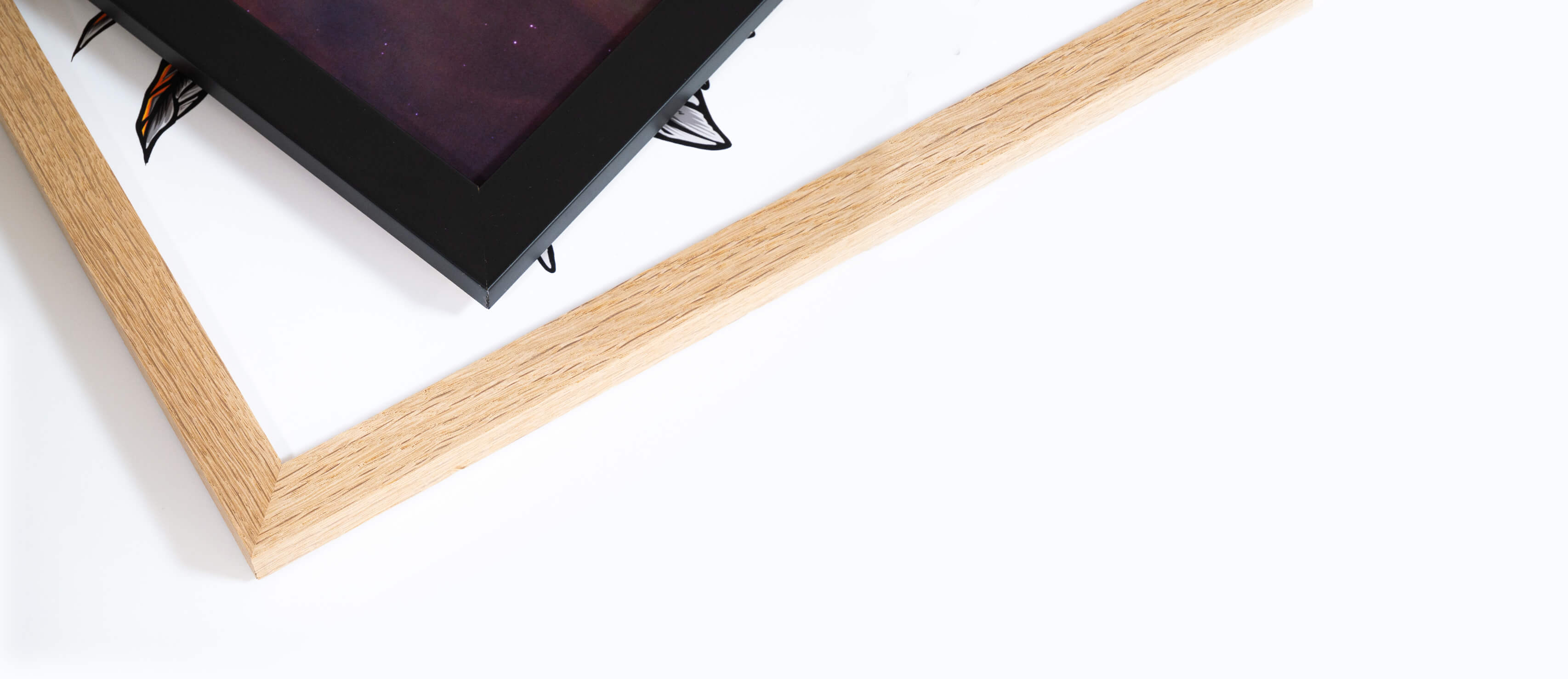 Ideal for: framing everything!
From: £15.12 inc VAT.
The final touch to selling fine art prints online is a high-quality frame.
Anyone past the days of blu-tacking a heartthrob to their wall will want to display their prints with a little more thought. Frames finish prints; they become more eye-catching, part of the decor, and the added protection gives them a much longer life. Since your customer will likely frame their print anyway, why up-sell them one?
Through Inkthreadable, you have the choice to use black frames. Each frame is manufactured in the UK from high-quality, sustainable wood, and all framed prints ship in packaging designed to protect from the rigours of delivery.
Solid wood
Black - 25mm smooth matt black.
Quality construction
High-quality wood.
2mm glass.
MDF backing board.
Hanging fixings.
UK Manufacture
Made in Glouces­­ter­­shire.
Ashley

Grimshaw

Content Manager