At Inkthre­adable, we work a little differently.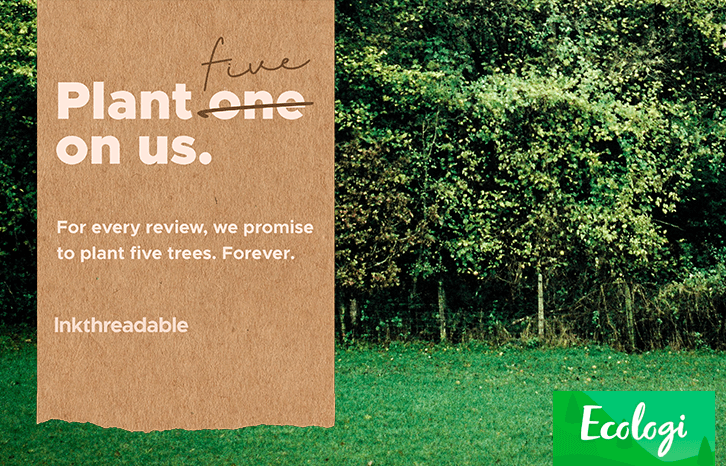 Inkthre­adable is run by of a group of envi­­ron­­men­­tally friendly, forward-thinking people. We value our planet and recognise that we have a respon­sibility to minimise the damage we cause to it; after all, protecting our environment now will uphold the life of all generations after us.
Sustainability is one of Inkthreadable's core company values, driven by our personal beliefs as founders. Our interest in sustainability was kickstarted after the birth of our eldest child and, like most parents, we discussed the future and the kind of life we wanted for our child. It quickly became apparent that there were improvements needed to lead a more sustainable lifestyle. We were excited by the idea that by sustainability being a core Inkthreadable value, we can make a far greater positive impact on the planet than we have ever made than by just changing our personal routines and habits. Now, whenever we discuss ambitions and projects within the company, the ecological impact is a meaningfully discussed topic.
Below we've outlined some of our achievements so far, along with some target's we're working towards. Without you, none of this would be possible, so these are your achievements too.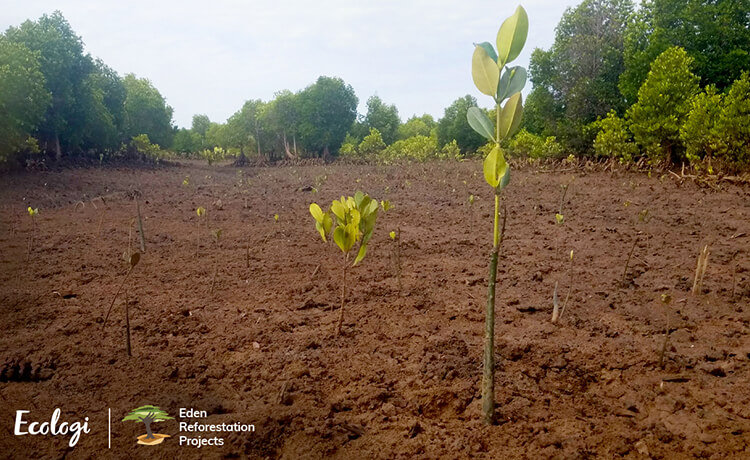 1 Review = 5 Trees.
We're always excited when we hear from you, which is why we're pledging to plant five trees for every review left between the 22nd of April and the 22nd May 2021. It doesn't matter whether it's your first review or a follow-up; every time you leave one, we'll plant five trees across the globe. (In partnership with Ecologi)
Leave a review on TrustPilot >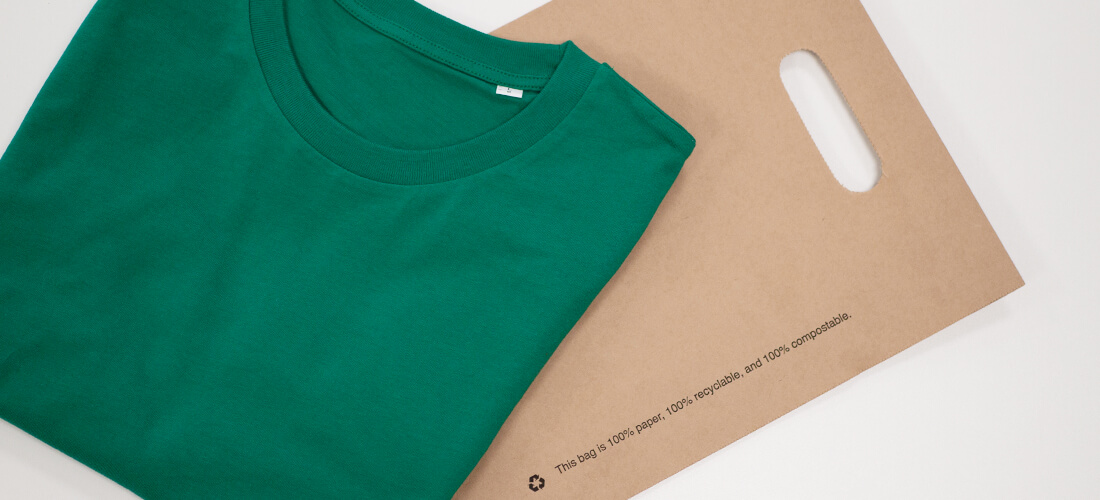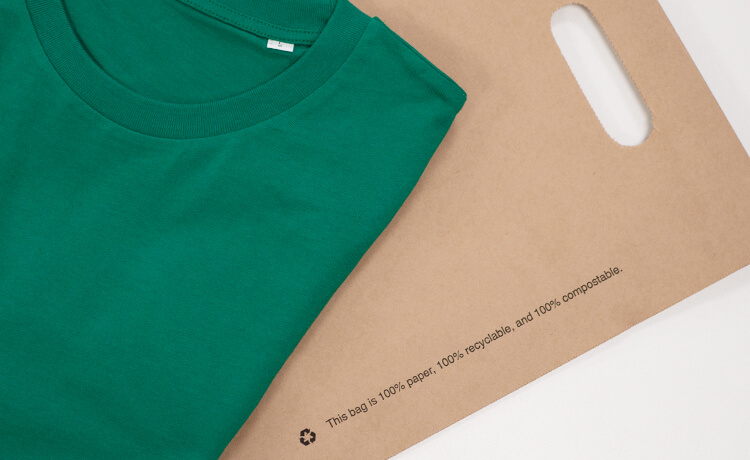 Plastic-Free Packaging.
We first started using biodeg­­ra­­dable, compostable and recyclable packaging in 2019. We made the pivot to being plastic-free after spending a year looking into all of the envi­­ron­­men­­tally friendly options. Now we are very proud to say that all of our packaging is compostable and 100% eco-friendly! Since this change, Inkthreadable has saved 14 tonnes of single-use plastic packaging from entering household waste streams by using our paper alternatives (calculated up to 01/04/2021).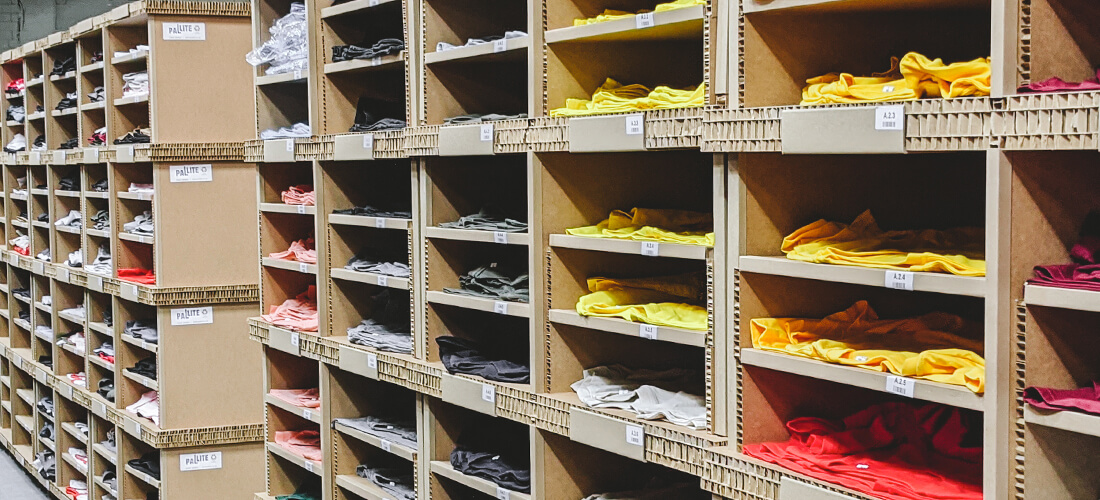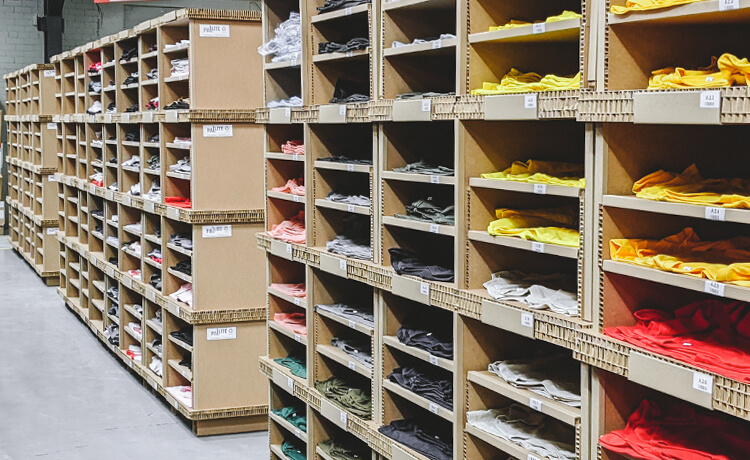 Our Carbon Reduction.
We already offset some of our carbon footprint through Ecologi and, in the past 12 months, we have planted 4,109 trees achieving a carbon reduction of 303.11T. This is the equivalent of the carbon emitted from 233 long haul flights or 752,016 miles driven in a car! (calculated to 12/04/2021). 2021 will be the start of our aim to be a fully Carbon Neutral company.
What can you do to help?
If you're operating a print-on-demand store, you can already feel comforted in the fact that you're not causing waste garments through unsold stock, and any products that are manufactured with faults are given a second life. However, there's action that you can take in an effort to make your brand more sustainable too! Just by starting this week, you could:
- Write a sustainability policy for your brand, documenting your goals and impact you hope to make.
- Communicate your sustainability policy to your customers, encouraging them to change routines and habits in their lifestyles to live a more sustainable lifestyle.
- Register to Ecologi and begin offsetting your personal or commercial carbon footprint.
Why choose Inkthreadable?
Orders shipped in up to 7 working days
We only use ecofriendly packaging
Printed at our UK based fulfilment centre
Flexible worldwide shipping options
Organic clothing & vegan friendly printing
Automated fulfilment with popular platforms
Ready to get started?
Here are some of our highest selling categories!
Need any help?
Our help centre is full of information to make your store a success; from integration guides to details about the inks that we use, there's an article to help you along every step of your journey.