New Shipping Methods and Changing Costs

Due to courier price increases, our shipping costs are rising for select USA and UK services.
On the bright side, however, we're also introducing new couriers for UK and Europe deliveries! This means we'll have more tracked shipping methods, and our first courier to offer deliveries 7 days a week.
Which shipping costs are rising?
UK - Royal Mail and DPD
On the 1st April 2021, we'll be implementing price adjustments for our USPS service and the following Royal Mail services:
Royal Mail 24 Regular

Royal Mail 24 Recorded

Royal Mail 48 Regular

Royal Mail 48 Recorded
The services are increasing in cost between 1.2% and 5.3%. The updated UK Royal Mail table can be seen below; all updated costs are highlighted in red and all prices including VAT. Both the larger parcel (700+) and smaller parcel rate (<699) for DPD are also increasing.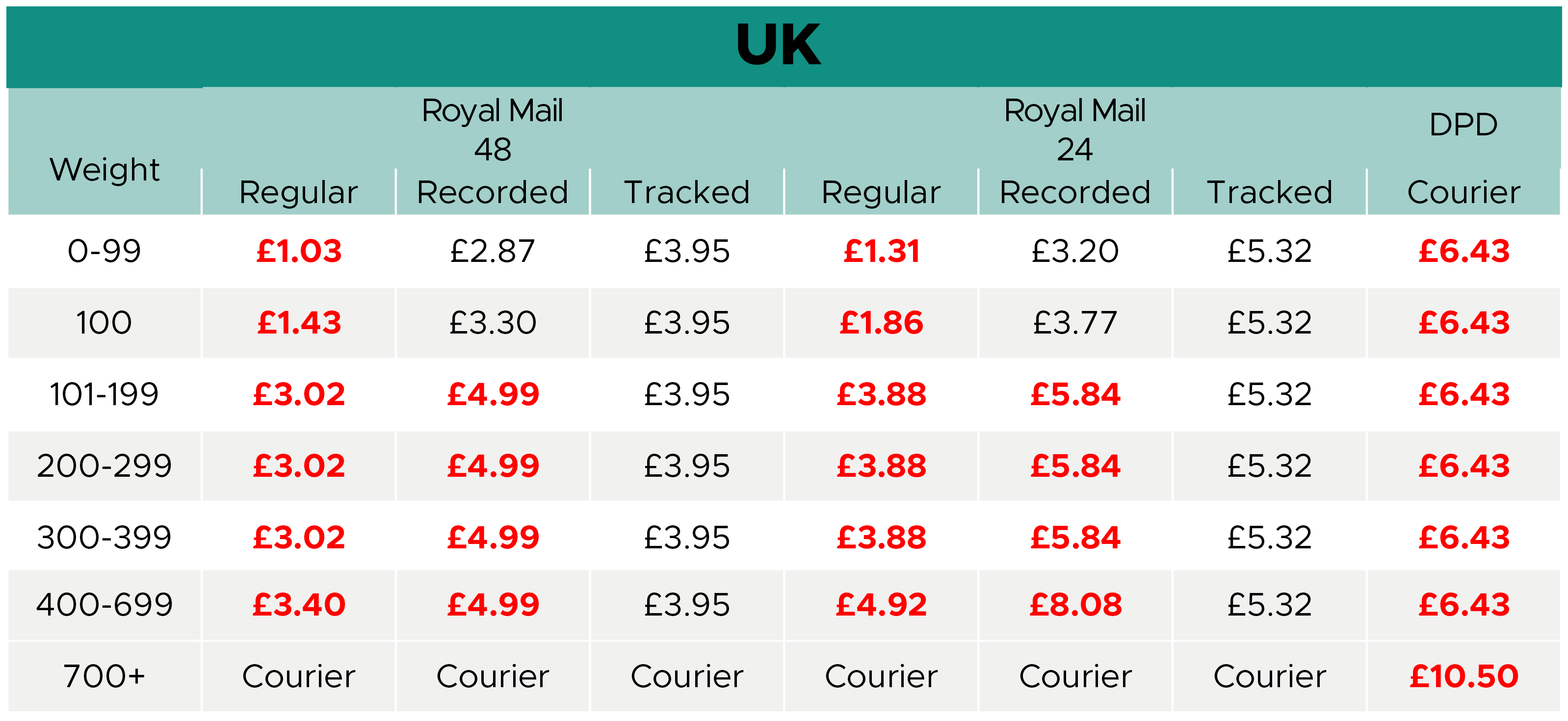 USA - USPS Tracked
The updated USPS service pricing is shown in the table below. Unfortunately, the rates for shipments to the USA have increased significantly due to rising air freight charges, particularly on larger orders (500+) and Single Mugs (101 - 199).
These rates do however remain significantly more competitive to comparable Royal Mail services, including door-to-door tracking and an average delivery time within 5 days.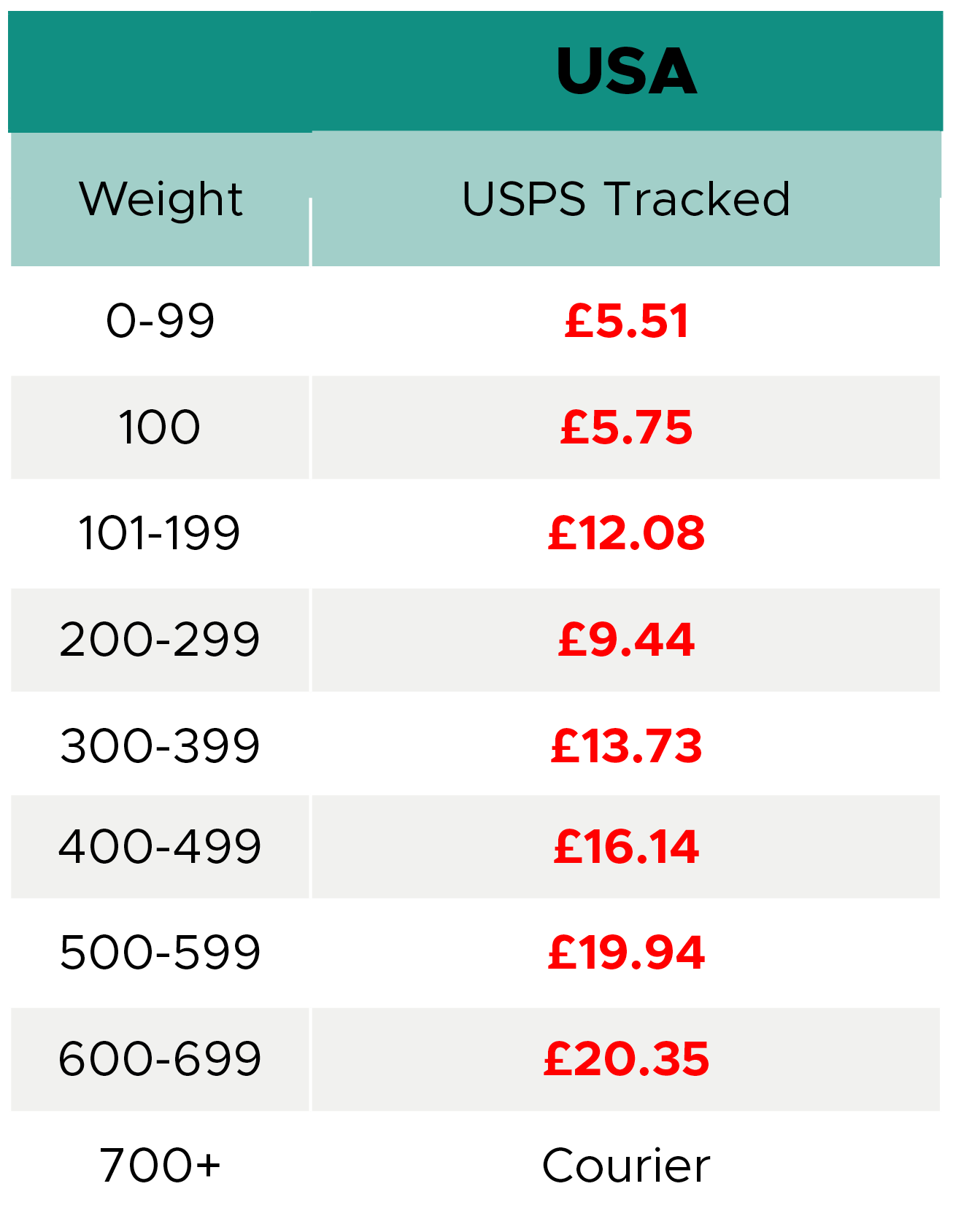 Brand new courier - Amazon Shipping!
More tracked options have been highly requested, and we're thrilled to announce that we're introducing a new courier for tracked next day delivery (after dispatch) to the UK.

Our new courier Amazon Shipping collects from our facility 7 days a week and provides next day delivery from the date of collection, including on weekends. Your customers can now benefit from premium delivery on your orders, with full tracking included. This is also being introduced as our lowest cost option for tracked next day UK delivery.
We know this is going to be a popular service, and will only take a few minutes to add to your store using our pricing table below.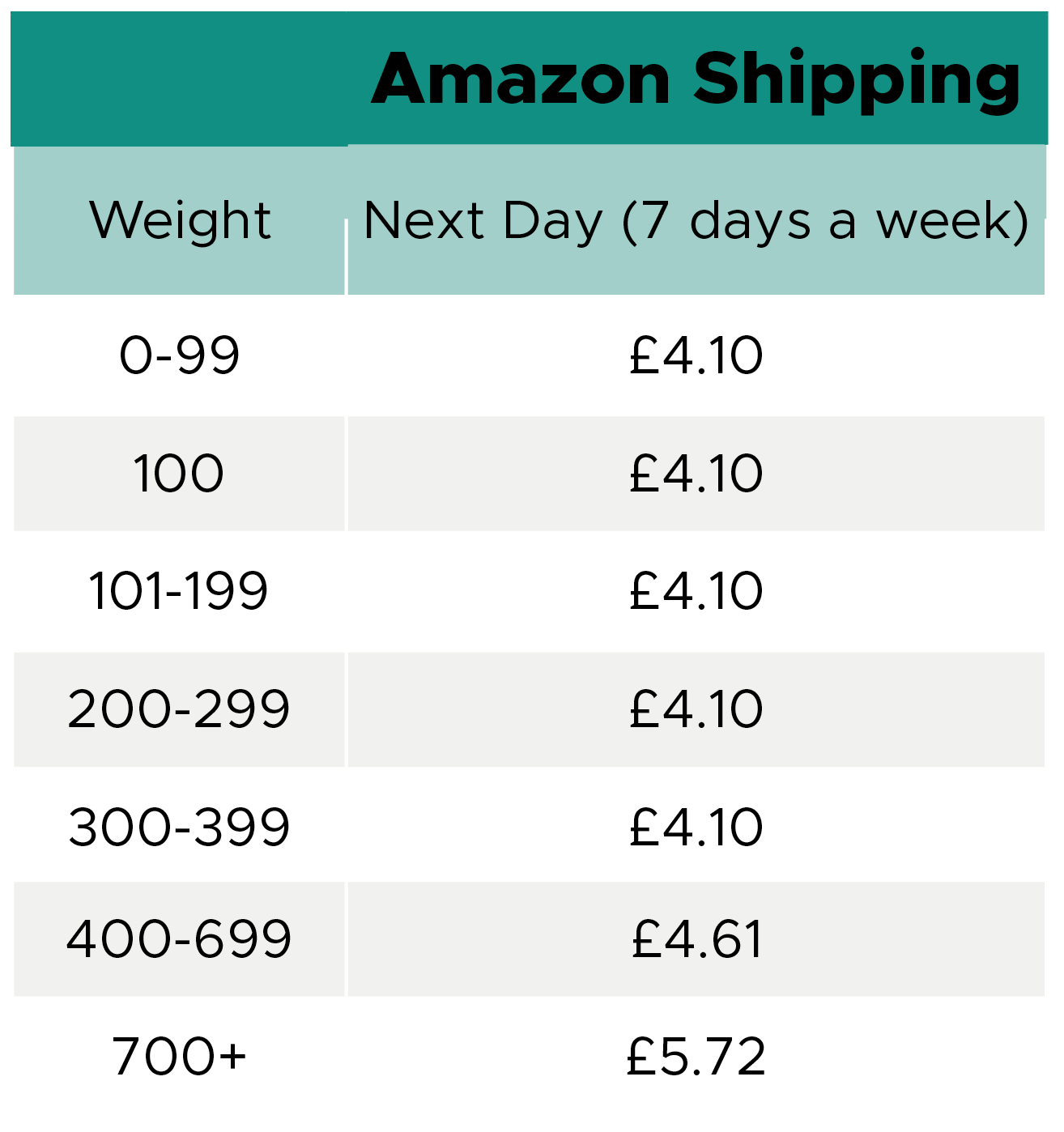 Updates to EU Courier Service
Finally, we're making some adjustments to our EU Courier services to improve delivery times and experience, however pricing will remain the same.
Right now our Europe Courier services are restricted to DPD. Moving forwards, we're activating more couriers into our network for EU tracked shipments and instead will use service analysis to determine the best courier to deliver your customer's parcel to their door in the best time for the best value. You won't have to take any action when this change comes in place, however you may notice that your orders will be shipped with different couriers than those you're used to.
Full tracking will be included as a standard for all courier services.
How will the changes affect my store?
If your store is integrated, you'll need to update your store's shipping options in line with our new rates and services. But don't worry, we have guides in our help centre that detail the process for updating shipping rates on integrated e-commerce platforms.
The new shipping costs will be updated on our Shipping Costs page from the 1st April 2021, but if you'd like to make the change before then please use the tables we've provided above.
If you have any questions about these changes please contact our support team via email or live chat.

Caroline Clarke

Head of Customer Support