Introducing Eco-Friendly Embroidery Threads
Introducing Eco-friendly Embroidery Threads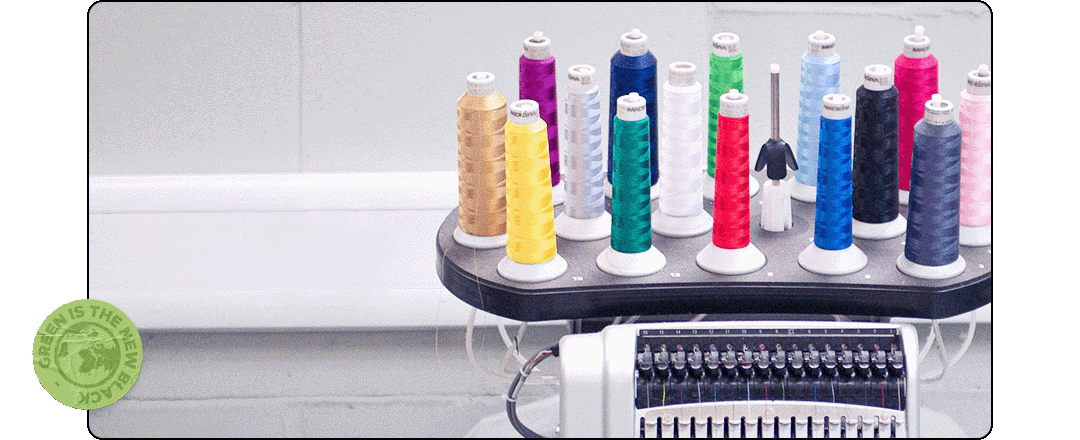 Using embroidery and want to remain as eco-friendly as possible? We've got some good news for you!
We're phasing in a more sustainable alternative to our embroidery threads to replace all available colours within the next 6 months. ♻️
You won't notice any difference - but the environment will! Instead of being made out of virgin polyester, the embroidery thread we're switching to is produced from 100% recycled post-consumer PET bottles.
Created in response to the global demand to recycle plastic bottles, by using embroidery thread made out of recycled plastics, we are helping to reduce the amount of plastic in the environment while decreasing the demand for new plastic to be produced.
The recycled embroidery threads are also vegan-friendly, and no substances of animal origin are used to produce the thread. Plus, the thread we use is certified by sustainability organisations such as the soil network and GOTS for non-organic accessories.
Which colours will use eco-friendly threads?
Currently, 15 out of the 32 colours we offer are available in a recycled version and will be fully phased in by September 2023.

We won't be switching all of the available colours at once. To ensure nothing goes to waste, we're exhausting our existing stock first, which we expect to last up to 6 months, depending on the colour.
The colours shown in this chart will be switched to recycled threads by September 2023.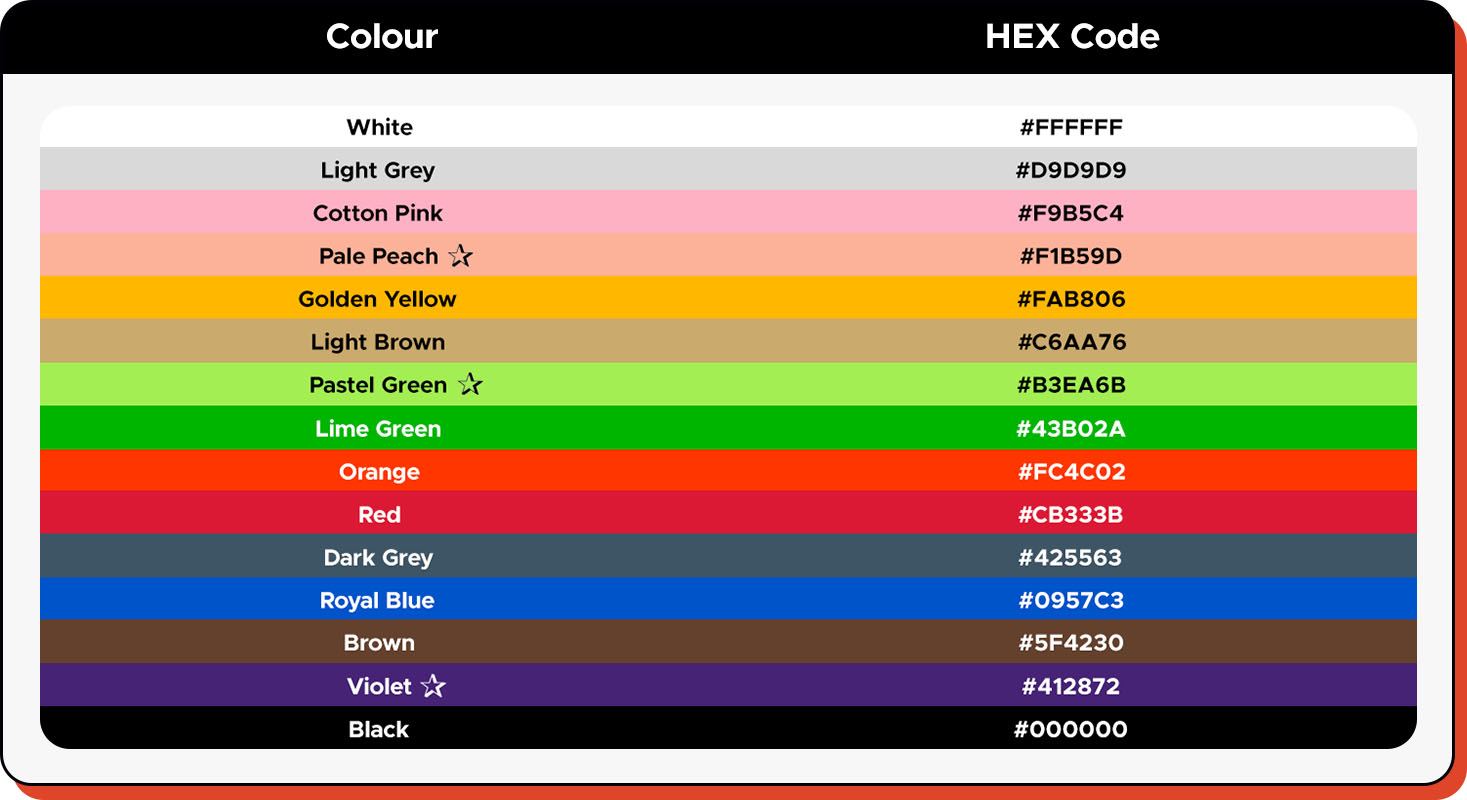 The colours will remain identical to the ones you know and love because they're dyed in the exact same way - and from the outside, you wouldn't be able to detect any difference. But it's what's inside that counts!
When more colours become available, we'll plan to phase those in too.
And rest assured, there are no changes to the cost associated with embroidery for using recycled threads.
We look forward to seeing what you create with our more eco-friendly embroidery!
Want to learn more about embroidery on demand?