Introducing Polyester DTG Print On Demand
By Caroline Clarke - 5 min read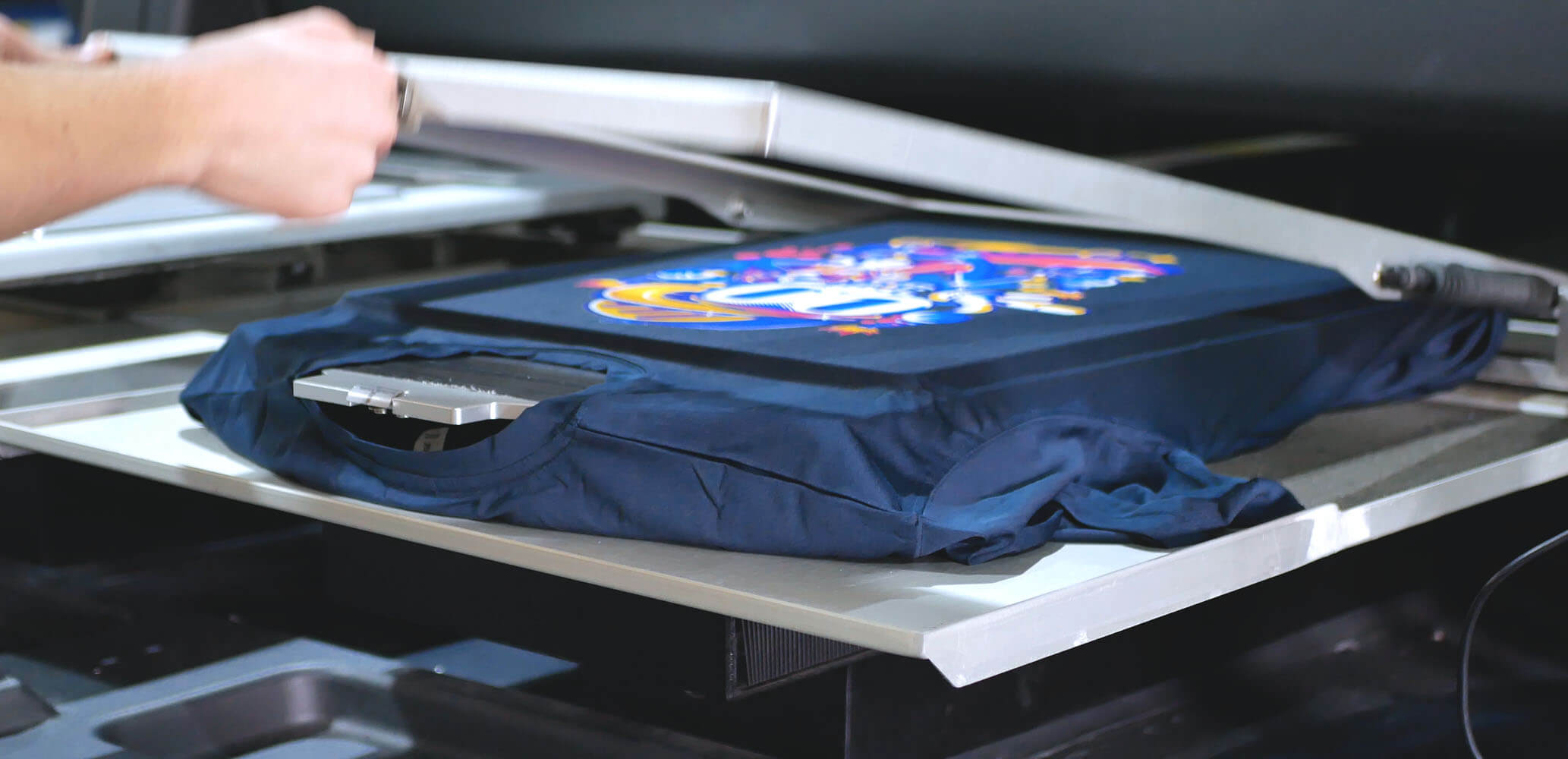 We're always looking for ways to improve our printing technology and provide the best possible service to print on demand merchants around the world. Our most recent improvement is our newly installed DTG printer which opens up a whole new world of polyester printing capabilities for sports and activewear brands.
This is a huge step forward for us, as our existing direct-to-garment printers had always limited our DTG printing service to cotton clothing. With this new technology, we're no longer limited by materials and can give you outstanding print quality across a whole new product range!
So, what exactly is polyester printing, and why should you use it in 2022?
Table of contents:-
Disclosure: There is an affiliate link below and we may receive a commission for purchases made through external links in this post. Any products we mention come highly recommended and we would not share any product that we haven't verified and personally used.
---
Polyester printing is a type of digital garment printing that allows us to print on polyester materials. This is different from our usual direct to garment printing, which is best suited to 100% ringspun cotton garments.
In the past, polyester products had to be printed using vinyl transfer or specially made screen printing inks. With our new technology, we're bringing polyester printing to everyone through the power of print on demand.
The print colours are brilliantly vibrant with a soft and flexible feel.

It's cost-effective, allowing you to easily print new designs with no set-up fees.

Print only when you need it, and have it shipped anywhere in the world!
As the popularity of polyester garments continues to grow, it's more important than ever to have a printing method that can handle these fabrics.
With our new polyester DTG printer, we are the first print on demand provider in the UK to enable polyester printing on demand!
Whether you have ideas for a sportswear design that you need to make a reality, or you're just looking for a way to make money online in a niche that interests you, printing polyester garments can be a huge benefit to your business.
Here are just a few of the real-world applications for polyester printing:
Create your own sportswear brand.

Design merchandise for sporting events.

Sell custom activewear to fashion influencers.
The sky's the limit when it comes to print on demand, so get creative!
---
What else can I expect from a DTG print on Polyester?

Given that the material we're printing on is more smooth and less textured than woven cotton, our Poly prints appear smoother and less textured.

Kornit's print inks have a higher white base opacity allowing for greater durability and preventing dye migrations when used on polyester apparel.

Prints on a variety of polyester fabrics, including woven, knits, with poly blends and different fabric textures.

Inks remain 100% toxic-free, water-based and vegan.
---
With each new product release, we strive to take the most environmentally friendly path possible, and so we spent a lot of time considering the impact of a polyester printer.
There's still a huge demand for new polyester garments to be created in the world, and so we wanted to take this on board and print them using the most eco-friendly printers available. We got the Kornit polyester printer which prints polyester garments with almost no water waste, plus:
All inks are environmentally friendly, non-hazardous, toxin-free and vegan.

All orders are shipped in plastic-free packaging that's 100% recyclable or compostable.

The durability of the prints also prevents new garments from being thrown away quickly.
Polyester garments may not be as eco-friendly as organic cotton due to being made from synthetic fibres, but with the introduction of a waste-free print on demand model for activewear brands, we're one step closer to a more sustainable future.
We know that sustainable options are important to a large number of people working with us, so you'll be glad to know that we're also testing 100% recycled polyester garments for a future release!
---
If you're looking for a high-quality polyester print that will last wash after wash, look no further! Our new polyester DTG printer produces perfect prints every time, meaning you can print whatever you like, whenever you like.
Polyester printing on demand is the future of sports apparel branding, so make sure you're ahead of the curve and order your activewear samples today!
So there you have it - our brand new Activewear range powered by our polyester DTG printer! We hope you'll love the prints as much as we do.
Stay tuned for new product releases in the near future.