Why ordering online is so much better than by email
If you don't already place drop shipping orders through your online account then it might be time you made a change.
Now we know that nobody likes change, but we're kinda giving you too many reasons to ignore. Ordering by email is great in the sense that it gets the job done, but it's like using a hammer to get a screw in the wall – it works, but there is a far better way.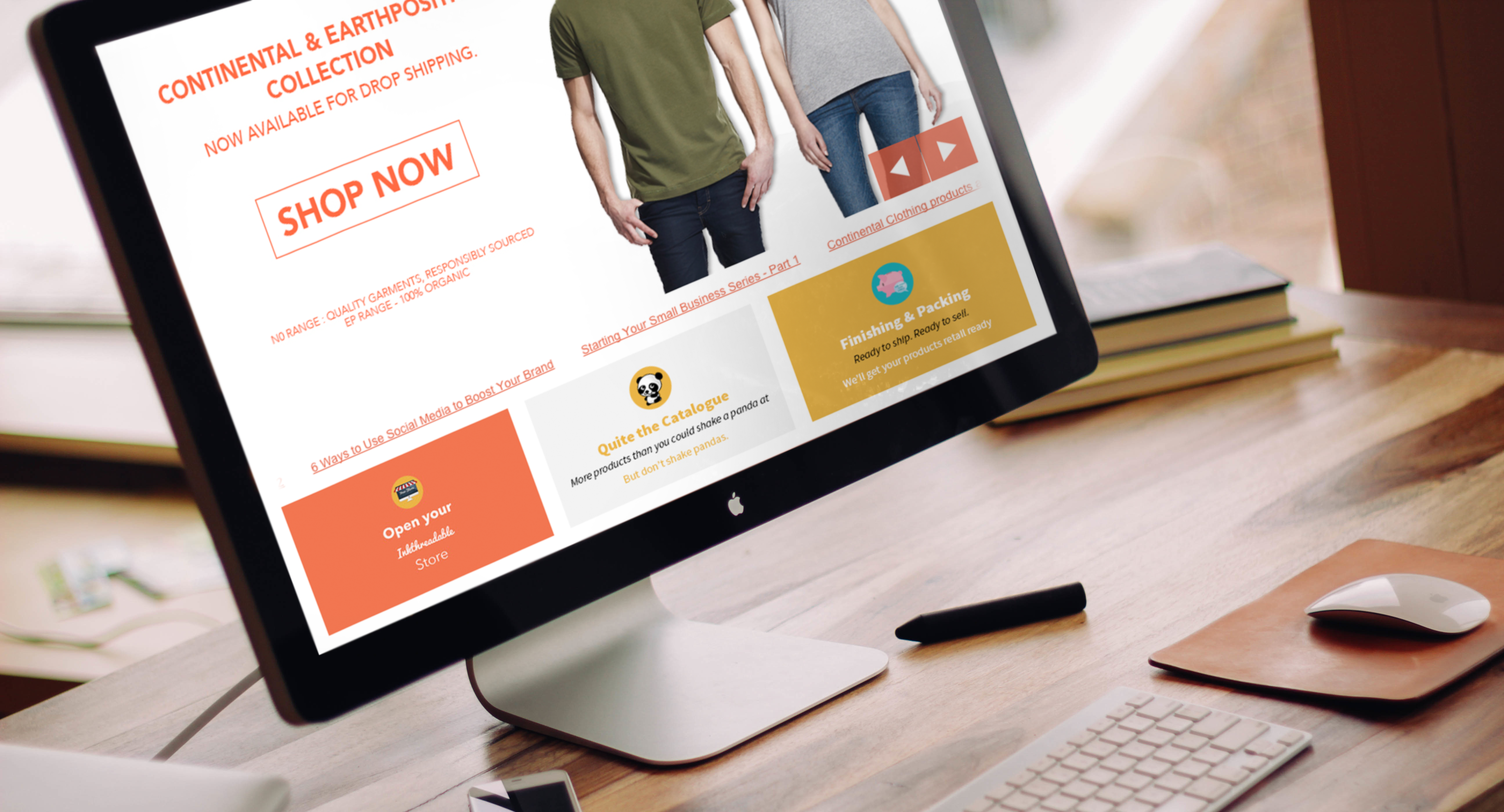 Ordering online through your Inkthreadable account is the screwdriver in this metaphor – it's so ideal for the job that there are no drawbacks to making the change from ordering by email.
Signing up for an account with Inkthreadable is quick and easy. It'll take a few minutes maximum to create your account and then fill out your profile details to unlock the product and drop shipping options within your account.
The benefits of placing your drop shipping orders online
Once you've created your brand's products online they're saved there indefinitely; it turns the order process into simply logging in to your account and adding the right products to your basket. You can even save individual customer shipping details to use with future orders from returning shoppers. It's so much quicker than typing out a detail packed email every day that you'll suddenly be flush with time to spend on other things. We suggest crocheting.
Online orders are processed automatically, with payment taken during the checkout process. It means our team doesn't need to manually process everything and issue an invoice, and we don't need to wait for payment before moving ahead with the order. Simply put: we can dispatch online orders quicker than those placed through email.
Our system also issues automatic emails both when we receive your order and when it has been dispatched so you're not left guessing whether your customer has received their wares. We get too many orders to offer the same service for those placed by email.
Our online ordering process is fully traceable. We know when, where and how you placed your order and exactly when it was marked as shipped, along with your chosen printing, finishing and shipping methods. It means if there's every a problem we can get straight to the bottom of it, instead of trawling through emails and getting nowhere fast.
Develop your brand further through our drop shipping options
Straight out of the box your Inkthreadable account functions perfectly as your drop shipping hub, but if you dive a little deeper you'll find more options for customisation that simply can't be achieved for customers who place their orders by email.
The first of these is the ability to create product mocks for everything that you drop ship with Inkthreadable. These product mocks have two purposes: to help us get the printing placement exactly right, and to offer you a simple way to display these products on your website. Every mock you create through your Inkthreadable account is free to download and use as a high resolution PNG file.
You can also include branded dispatch notes with each parcel shipped to your customers by uploading your logo and adding a packing slip message. These are saved under individual brands, and you're welcome to create as many brands within your account as you like.
If you're a TL;DR kinda person, here's a handy comparative table between the features available for both online and email ordering.
Feature
Online Ordering
Email Ordering

Quickest ordering process

Quickest dispatch times

Order any time of day

Pay instantly

Automatic order updates

Easily traceable ordering system

Branded dispatch notes

Create product mock ups

Add labels

Add different brands

✔︎

✔︎

✔︎

✔︎

✔︎

✔︎

✔︎

✔︎

✔︎

✔︎

✘

✘

✘

✘

✘

✘

✘

✘

✘

✘
Are you sold? We don't blame you.
You can sign up for drop shipping right now using the handy button below, or contact the Inkthreadable team with any questions about online accounts.