Inkthreadable's Cyber Weekend Sale
Black Friday/Cyber Monday information and free resources
Inkthreadable's Cyber weekend sale starts at 00:01 GMT on Friday 24th November, running through the weekend and ending at 23:59 GMT on Monday 27th November.
All orders placed during this period will automatically have a 15% discount applied regardless of how the order is placed (manually or through an integration). You won't need to use a discount code or take any steps to take advantage of our sale - you'll see our prices drop site-wide and all sale prices will be calculated automatically for you.
The only exemption is shipping. All shipping costs will remain undiscounted during our Cyber Weekend sale.
Please note: Since we're based in the UK we operate on Greenwich Mean Time (GMT) so our sale begins and ends in accordance with GMT. If you're in a different time zone it means our sale will begin and end at different stages in your day. To correct for this you have a few options:
Begin and end your own sale in line with ours.

Pick a time period within our sale that you're happy with offering your own sale.

Offer your sale from midnight to midnight (like ours) in your own time zone being aware that you will have to pay the non-sale price for any orders placed before or after our own sale period.
About Black Friday/Cyber Monday
Black Friday is American. Well it's not any longer, but once upon a time it was the unofficial start of their holiday shopping sale period… only back then it wasn't called Black Friday. It didn't really have a name, just 'the day after Thanksgiving sale'. The day after Thanksgiving is always a Friday, and American stores would offer massive savings to attract customers.
The term 'Black Friday' comes from a store's accounting books being in the black as opposed to in the red (losses were traditionally marked in red ink in the ledger, and still are in accounting software). So, Black Friday simply means a Friday with a high sale volume!
Cyber Monday was originally the Internet's response to Black Friday. Whilst the big retailers held online sales in conjunction with their in-store discounts, Cyber Monday grew as a sort-of marketing tactic to attract shoppers towards buying online as opposed to in-store. Cyber Monday was originally used by the smaller retailers who couldn't complete with their larger competitors. These days the lines have blurred. Some retailers stick to just Black Friday whilst others offer a full week of savings starting on Thanksgiving.
Our sale will last the full Cyber Weekend so you can take part in both Black Friday and Cyber Monday, and even offer a full weekend of sales if you want to!
Tips and Advice
Some tips are common sense, but some might be completely new ideas to you. Have a read through some of the suggestions below and see what catches your eye - and remember, doing something to take advantage of the sale period is far better than letting the opportunity slip by!
Start planning now.
The sooner the better. And if you can get some information live on your site about your upcoming sales and the deals your customers can expect to find then all the better!
Customers start looking for Black Friday sale information well ahead of the event to help them plan where they will shop and what they will buy. If you're clearly advertising your plans (whilst obviously keeping your cards close to your chest so you don't give away what products will be on sale and for how much) then you're likely to get more visitors on the day.
Include a countdown timer.
Timers create a sense of urgency. If you let customers know how long they have left to make a purchase they're more likely to place their order before they miss out on the deal.
You could even add a countdown timer to your site in the weeks preceding your sale so that your customers know there's a sale approaching. This could negatively impact sales leading up to the event, but if your timer is capturing emails of those interested in your sale you can email them all as soon as it goes live and throughout the event.
Create some buzz, give customers a reason to return on the day.
If you've been planning to launch a new product range, or even just a new product or two, advertise the launch date for Black Friday with an exclusive discount available for X amount of time.
This is just one example, you could create a buzz any number of ways that see your customers return on the day to make a purchase. If you give them a reason to come back that they can't ignore then they will. It could be taking advantage of your best selling product, or by launching a new product that you've had a high volume of interest over.
Make your Black Friday deals easy to find.
This might seem like a no-brainer but it's an important one. If your customers don't know what deals you're offering and where to find them they'll quickly leave to find another sale to shop in. You don't want to them to leave, so pointing them in the right direction as soon as they land on your site is key.
Creating a banner image to splash across the top of your site is a must, and if this links your customer to a category full of everything that's on sale then you're already on the right track. Other options can include changing your homepage layout entirely or creating pop-ups featuring your most prominent deals. Whatever your choice, it should be obvious within seconds what products are on sale and how your customer can find them.
Make sure your product pages look great on mobile.
If your site isn't already mobile friendly then it's definitely something you need to look into, but your Black Friday deals should look great on Mobile as well as on a desktop.
Over 50% of customers now shop online using a mobile or tablet. Black Friday is all about speed, so if they're having to manipulate your pages to zoom/navigate the site to browse or purchase a deal then you're far less likely to close the sale. Make sure your product pages are attractive with easily clickable calls to action.
Free Resources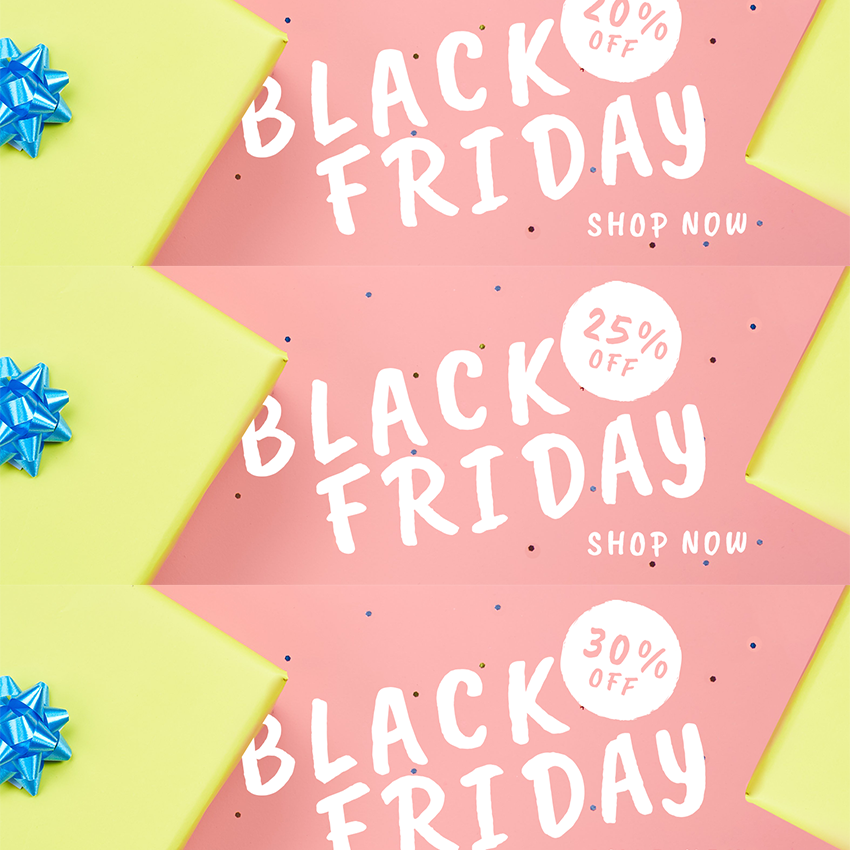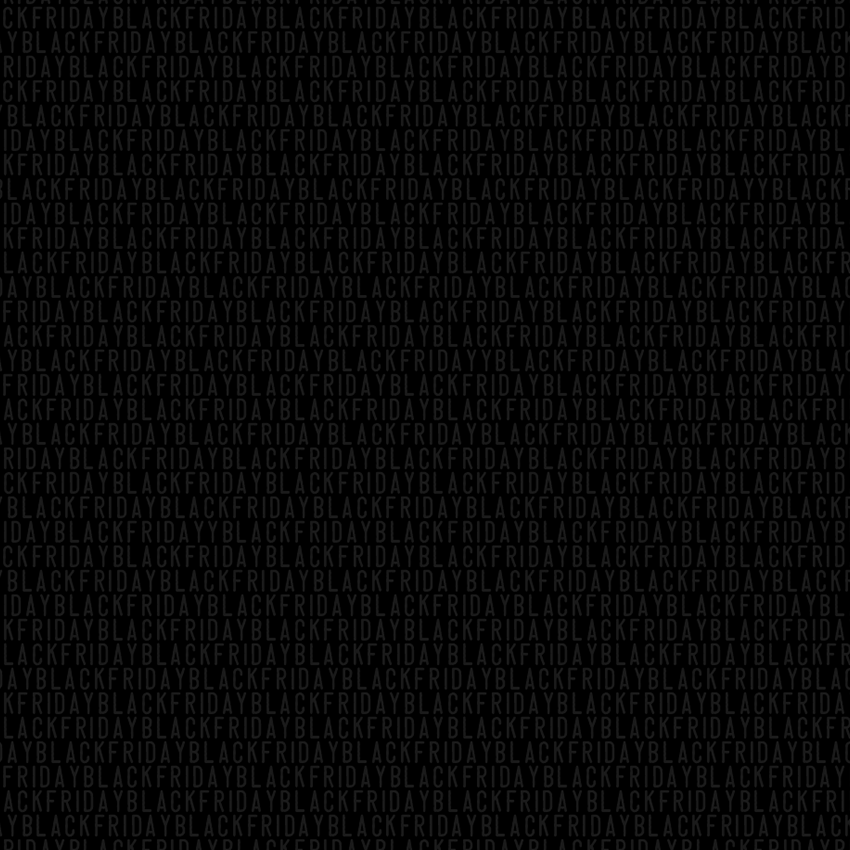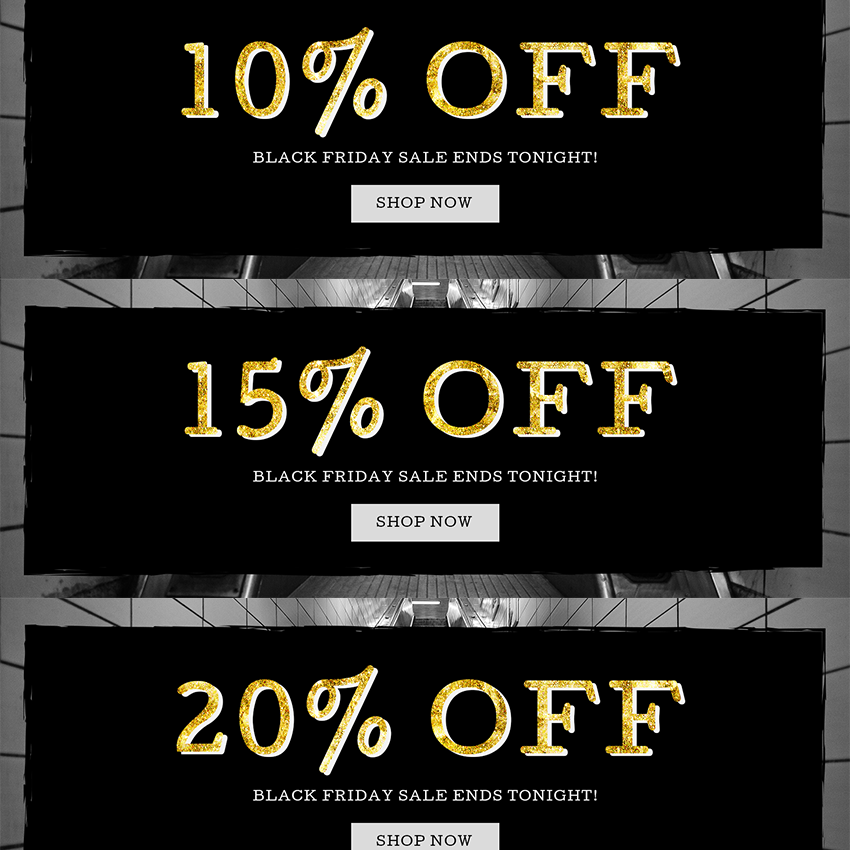 To help you kick-start your Black Friday marketing we've created some resources for you to use. Just click the button below to download some banners and backgrounds — you're free to use these any way you choose!

Download Free Black Friday Resources