40cm Throw Cushion
Overview
100% Polyester velour cushion cover with a polyfibre removable insert (optional).

Cut, printed and sewn by hand in the UK.
Design printed on the front and back.
Colour information:
Colour representation is only as accurate as the web design process allows.
Reviews (2)
This cushion cover has a great print quality and a lovely soft luxe feel to it!
What can I say.
This product is awesome, these cushions are PURE QUALITY with a very nice velour feel, very, very impressed.
Well deserved 5 stars in every category.
Packaging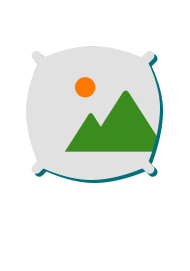 Standard delivery
QTY
UK
EU
INT
1
£3.27
£5.56
£8.15
2
£5.20
£8.65
£10.50
3
N/A
N/A
N/A
4
N/A
N/A
N/A
1-3 Days
3-5 Days
7-10 Days
Recorded delivery
QTY
UK
EU
INT
1
£5.16
£8.65
£11.74
2
£6.55
£12.30
£11.74
3
N/A
N/A
£14.21
4
N/A
N/A
N/A
1-3 Days
3-5 Days
7-10 Days
Courier delivery
QTY
UK
EU
INT
1
£7.20
£15.00
£25.00
2
£7.20
£15.00
£25.00
3
£7.20
£15.00
£25.00
4
£7.20
£15.00
£25.00
1 Days
3-5 Days
5-7 Days